Let's talk about email open rates in this blog. You have an email list, you are sending out emails regularly but it is not reflected in sales growth and new customer acquisition. This is because not enough of your email recipients are opening or showing interest in your emails, or worse, your emails are landing in spam.
Low email open rates happen and it is alright, it is not all gloom and doom. With a few adjustments to your email marketing approach, this can be corrected. Let's get to the "how-to" part of it now.
Email Open Rate:
Emails are popular among B2B people, and email marketing is the second most effective strategy for small businesses to grow brand awareness and gives the highest return of investment compared to other marketing channels. (Source: HubSpot )
Email open rate is the number of emails opened by recipients compared to the total number of emails sent in a campaign. It is obvious to then have a high email open rate to capitalize on the advantages of email marketing. Small businesses with effective email copies have a 26% email open rate and help increase revenue up to 760%. (Source: Campaign Monitor )
Improving Email Open Rates:
With all these numbers in mind, let us see a few ways that improve email open rates, and in turn, all the benefits businesses can gain.
Fresh Email List
Gathering a large email list is impressive, but regularly vetting your list and keeping active subscribers help have a clear idea of open rates. After all, there is not much use in having a large list if a good portion of your email list isn't just your target anymore, or deactivated emails which just increase your bounce rate. And regularly having marketing practices to capture new leads are also important to keep your list relevant.
Audience Segmentation
One method to decluttering email lists is audience segmentation . Segmenting your email list can be done on several criteria such as geographical location, age, gender, purchase and browsing history, etc. This helps you send your marketing emails to recipients to whom it is more relevant, and in turn, creates more engagement.
Lead Capture Tools to Build Email List
Gaining new leads using lead capture tools is as important as maintaining the existing email list. Popups are a great way to capture leads from your website traffic. With the right email marketing approach, these leads can become your new audience and customers.
Personalized and Quality Content
Catchy Subject Line
The first thing a user sees in an email is the subject line and the preheader, so having a catchy subject line is important to catch the user's attention which increases the email open rate. Here is an email template from GoZen Growth's library with an attention-grabbing opener. Combine this with a quirky subject line and the subscriber is bound to open your email out of curiosity if not amusement.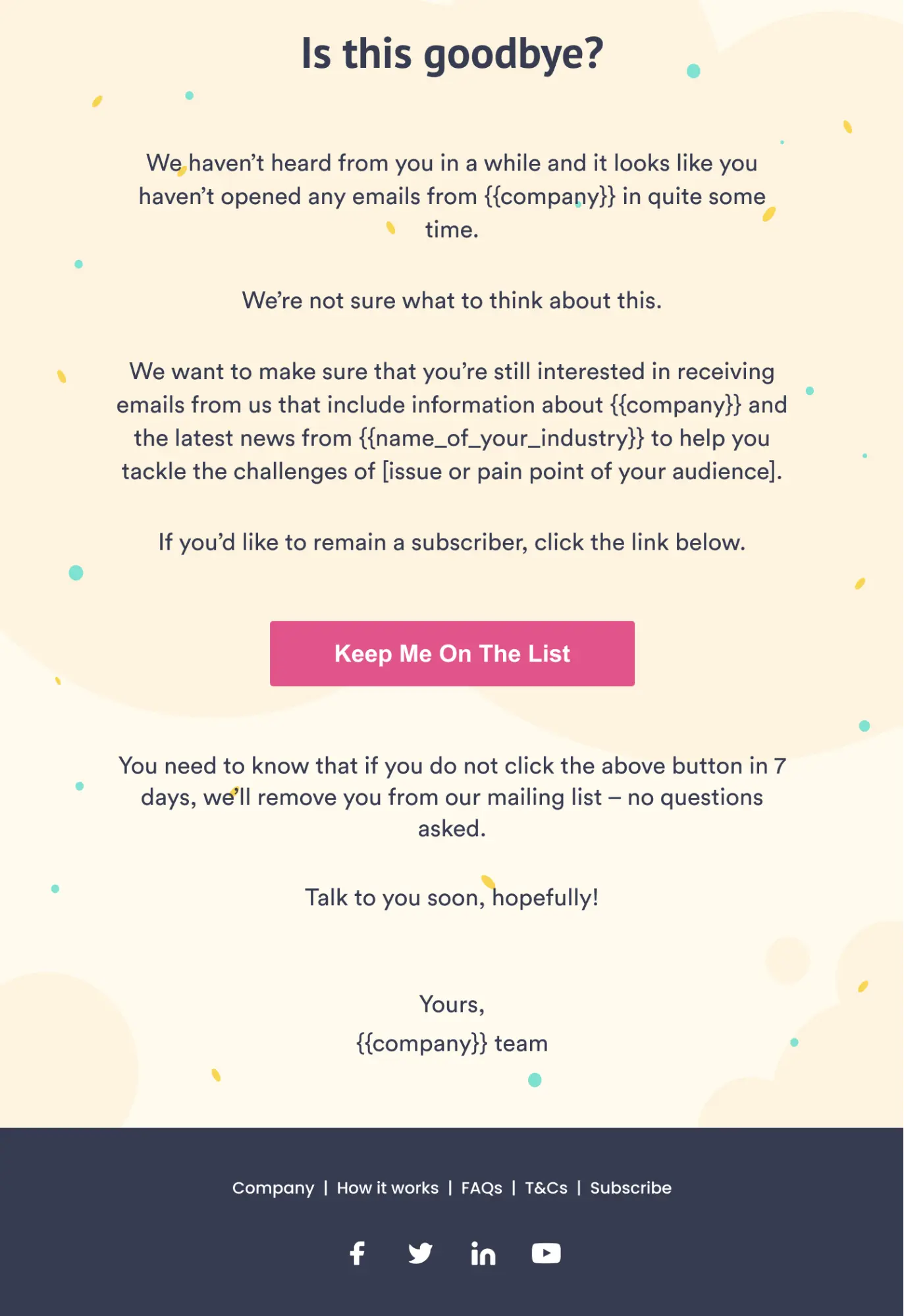 And a personalized sender name in the signature section adds a human element to the email.
Quality Content
Next is the email content itself. Once the user opens the email there are loads of ways for you to engage them from visually vibrant elements to personalized and quality content. Even small things like grammatical and typographical errors can put off users as it can be perceived as low effort. Here is an example of a quality email from Grammarly, a grammar and spelling checker tool.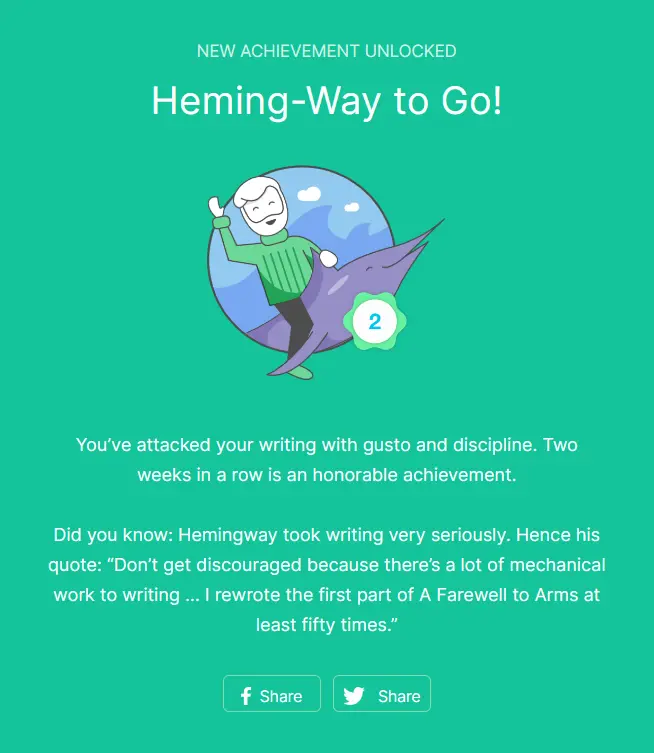 Along with giving an award to give the user a sense of accomplishment for using the tool, Grammarly sends trivia about writers which shows their effort to be a polished and productive tool.
Conciseness
Always Keep Your Emails Short. to the point and honest approach. Here is an example of a short welcome and verification email sticking to the point from Optinly .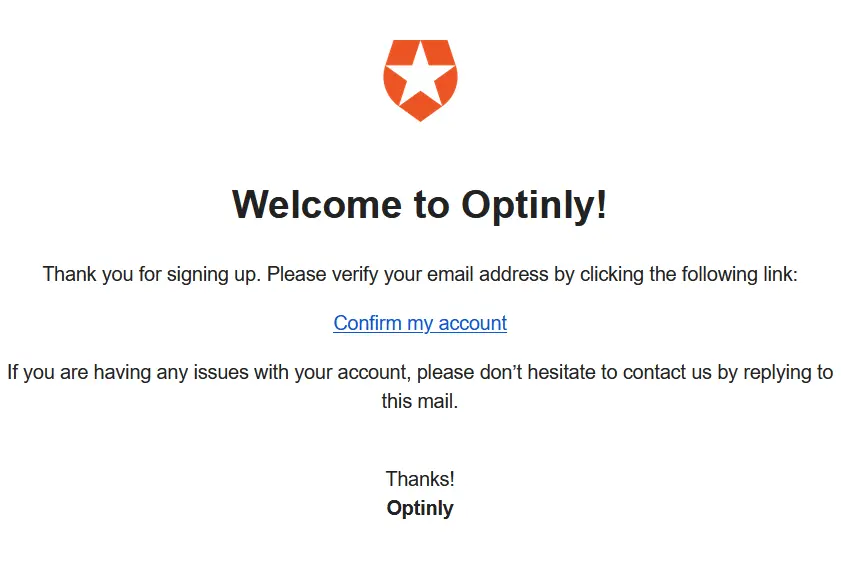 It welcomes the user, requests users to take action to verify their account, and suggests they reach out in case they need support in the onboarding process, simple as that.
Send Emails That Engage
The key thing to have in mind while creating email campaigns is the intent. Send emails that piques the users. Questions, quizzes and gamified emails engage users for example. Try sending a winback email to inactive subscribers and send feedback requests to unsubscribers to understand what your email list wants from you and while showing your business cares for unsubscribers just as much as its customers. Now, an example of a winback email that will be opened.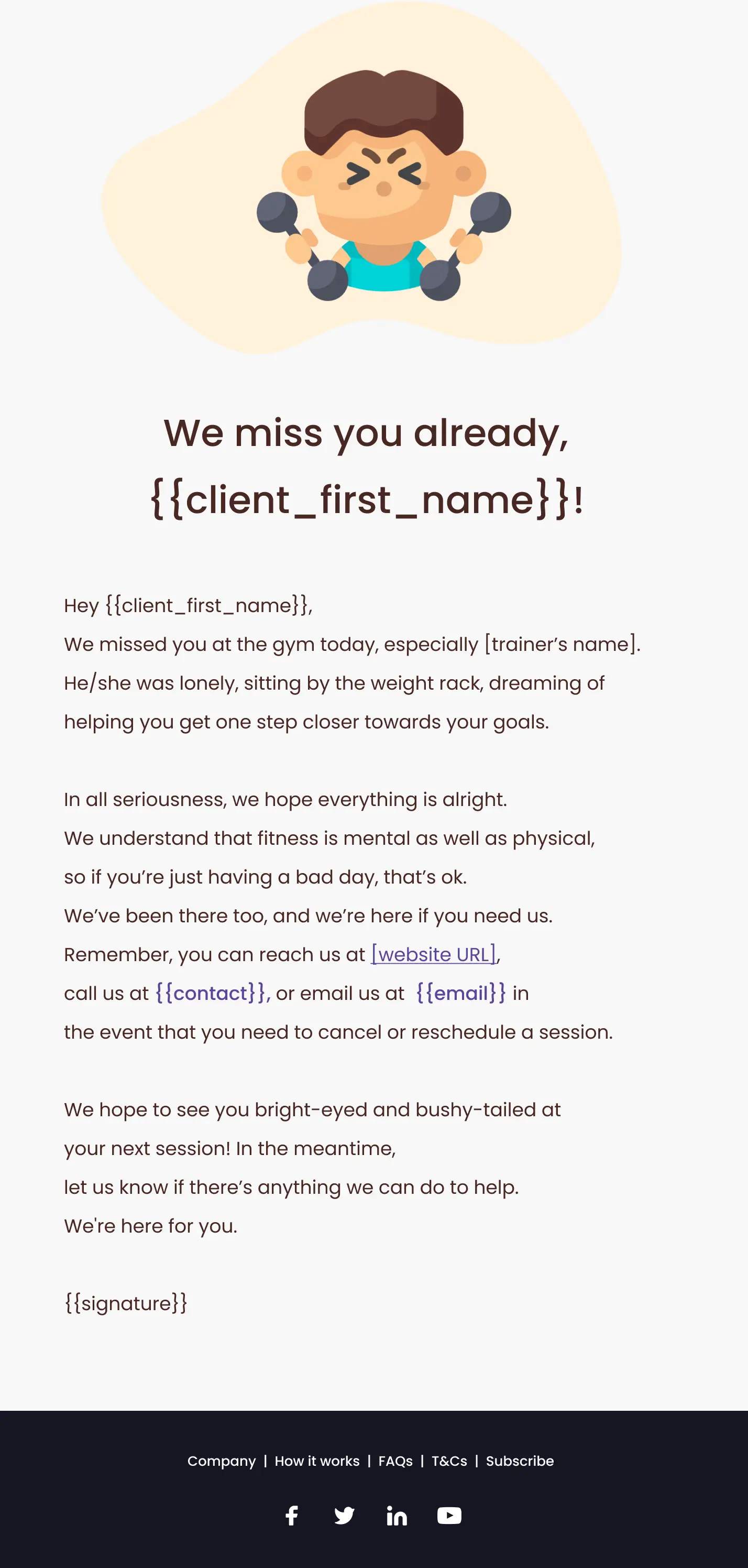 There is a bit of over-the-top sadness in the tone of this email, conveying both a sincere attempt to winback and slight humor to keep it light. This is a template from our library but you should get an idea of winback emails with high email open rate.
This doesn't apply just to winback emails, use of humor in your email subject line, emojis and other amusing elements catch the eyes of readers in their crowded inbox and increases your open rate.
Timing and deliverability
When you send out your campaign is also important. Studies show Mondays have the highest email open rate while Sundays record the lowest, while Tuesdays show the highest click through rate. This is especially important to remember if your prospects are from multiple time zones. You can also create a list based on when subscribers want your mail by giving them the option to choose the day of the week, frequency of your emails, etc.
Design optimized for all devices.
Last but not least, to remember is to optimize your emails for all devices. Mobile friendly emails is an important check in the list of email marketers, and you shouldn't miss out on it too. E-Commerce potential of mobile devices is ever growing so this is another reason to optimize not just emails but all your services to be friendly across all devices.
Things To Avoid
Spam Triggers - Check for spam trigger words in your content before sending your campaign. It can lead to ESPs landing your email in the spam section.

You can request your subscribers to add your address to their allow-list to prevent your emails from landing in spam.

Avoid sending out too many emails too soon. It can annoy the subscriber and reduce the open rate or even unsubscription.

Market with consent - Send mails to only people who signed up unless it is a valid cold outreach campaign.
Article Takeaway
Higher Email Open Rates, and even Click Through Rates are achievable with a bit of user oriented approach in your campaigns which is what most of this blog delved into, in detail.