It's known that 35% of marketers send their users 3 to 5 emails per week. From this fact, it's obvious that these days, users are bombarded with multiple generic junk mails related to promotions and Ads. In piles of emails, it's very difficult for a user to acknowledge our email marketing campaign.
To stand out from other promotional emails, It's better to find a way to personally connect with users and to grab their attention towards our email marketing strategy.
To achieve this you need to adapt "Email Segmentation" in our email marketing strategy. In this guide, we are sharing how this technique works and the benefits of including it. Continue reading to understand its vital role in email marketing.
What is Email Segmentation?
Email Segmentation in marketing is a technique where the contact list is effectively divided into separate segments based upon common characteristics shared among them.
For instance, you will have numerous contacts gathered from many sources for our marketing purposes. Drafting a single promotional mail for every contact is not a feasible way to promote your product or brand, because some subscribers may be interested in different types of your product and some may not find it interesting. So categorizing your contact list is an important practice, to be followed before starting your email campaign
An easy way to divide your contacts is to analyze what they have in common. For example, you can separate your new subscribers into one category. This is one of the email segmentation ideas. Similarly based upon demographics, email engagement rate, satisfactional level, past purchases, and budget spent you can divide your contacts into segments.
You could segment your list like the online shopping network Oshoppo has done. They segment their users based on what content they've been reading on their network. This enables them, for instance, to send different emails to people that joined their email list after reading about luxury fashion brands from those that were reading about cheap home appliances.
Email segmenting provides you with a different perspective in segregating the users. To receive high ROI, segmentation can be done in any way. Recurring users of your brand can be categorized in one segment, to send personalized emails with unique content and offers.
After splitting your contact list according to their common traits, now you could get an idea to personalize your promotional content and you can ensure whether your content is relevant to your subscribers. Usually, the emails which relate to users' liking will increase engagement and ROI.
Benefits of Email Segmentation
Now let's dive into the benefits of email marketing segmentation
Develop's Sales and Engagement
Through this strategy, it's obvious that you can channel a specific email campaign towards the targeted users.
For instance, if you want to promote a coding course via email marketing, we can promote this product to users who have a background in coding skills. This will boost engagement and also results in more sales. This strategy helps in sending the correct amount of mail to relevant users.
Creative Dynamic content for Users
It helps in triggering your creativity in the content you are creating, through segmentation, it is obvious to identify the user's similar interest in products. With this information, you can create dynamic content to grab the attention of the user.
For example, if you are trying to promote a product related to pet care then you can include a vibrant and attractive GIF or image that captures the user. In that mail, you can also involve other products related to pet care, if the reach of the campaign is successful.
Below is an example from Madpaws , you can understand how attractive it is, with the captivating image and highlighted action words.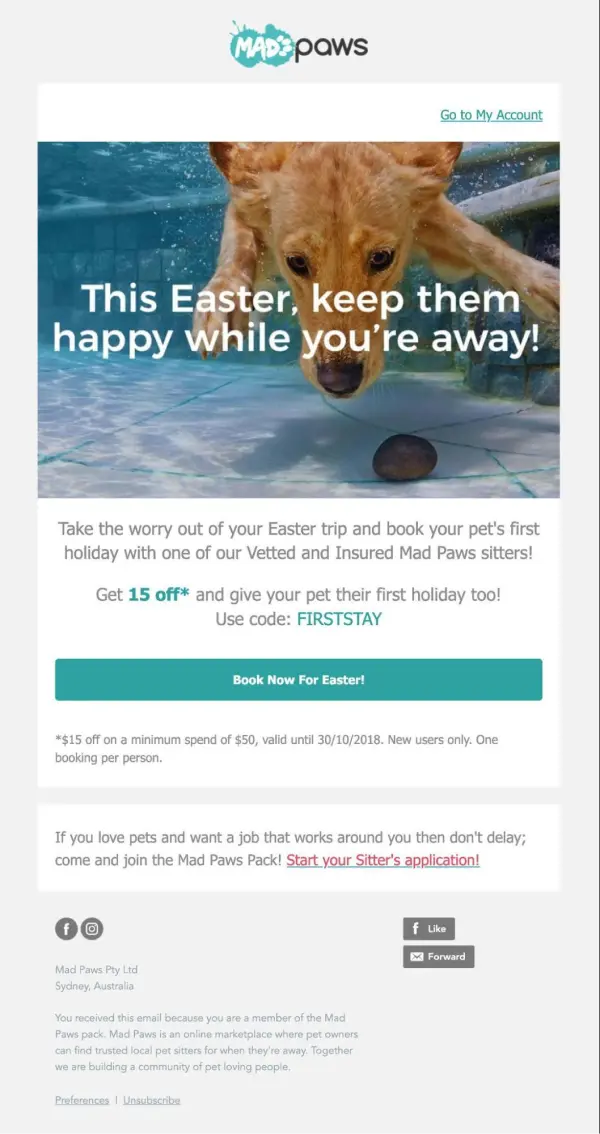 Helps in Monitoring Subscribers
Reaching the user's inbox doesn't matter, it should convince them to open the mail and proceed. It states that it is very important to monitor our subscribers to increase the campaign's efficiency.
Email segmentation along with marketing tools helps to pick out the users who are opening and reading your emails and those who aren't. With this data, you can plan a new strategy to convince them to read your emails. For example, offering discounts and freebies will catch users' attention and will make them stay connected with your brand.
Increases Visibility for your Email Campaign
Can you believe the targeted emails provide an 8% click-through rate compared to unsegmented emails? From this fact you can understand that to increase the click-through rate devising a perfect email segmenting strategy is needed. Let's see an example to comprehend more.
From some of the above Email marketing segmentation examples, you can understand how you can approach targeted customers effectively. Statistics say the user opens' email on the basis of relevant content in the subject line.
As you know your targeted customers, it is easy to personalize the subject line of email campaigns according to their interests. For instance, if you have segmented users who respond only for the discounts you can craft a subject line by highlighting the action words like "Save 50 %" or "Discount 10%". Which gives more spotlight to your campaign.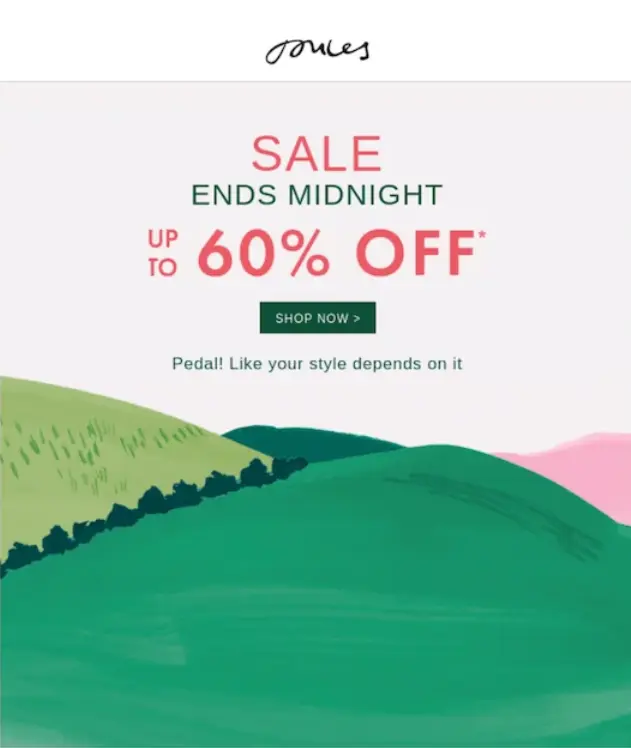 Reduces Unsubscribe rates
As you can resonate with targeted customers, plan email segmentation strategies to convert them into your recurring customer. Providing quality promotion emails, discounts, and collecting feedback are some of the ways to make them stay. This helps in reducing the Unsubscribe rates.
The idea of Self Segmentation
The main purpose of segmentation is to improve engagement and to initiate personalized communication with the users. So to achieve this you can use self segmentation as a technique.
You can send a simple form asking about the user preferences. With gained data segmenting users can be done at ease.
This tactic puts your subscribers to self-segment themselves to receive the relevant pieces of information, which also increases your brand reputation.
Key Takeaways
In a fast-evolving world, marketing strategies are evolving rapidly according to the requirements and changes. Adapting to swiftly changing marketing tactics is the biggest challenge these days.
Email List Segmentation is one of the techniques which makes wonder in generating revenue and also relevant content reaches the targeted customers perfectly. If this strategy is formed correctly, with applicable resources it will provide fruitful results.