Biden's tweet featuring a video of his meeting with BTS becomes his top tweet as President.
Will Smith smacking Chris Rock becomes viral – Netizens initiate meme fest
Football legend Christiano Ronaldo announces the death of his baby boy in an Instagram post.
Be it you or Elon Musk. The first thing and the last thing most of us probably do is scroll through social media sites.
Is Social media still only a leading source of entertainment?
"A definite NO"
Social media is beyond entertainment. Social media was once a small slice of the marketing pie. In recent times, businesses are leveraging social media with various marketing strategies. A diverse combination of effective content on social media is making brands stand out of the crowd. When brands like Shopify, IBM, HubSpot, Nike, Myntra, Zara, Zomato, and Pepper content are being hugely recognized on social media, then why not take a shovel and create your own stream?
SOCIAL MEDIA FOR BUSINESS
With billion active social media users across the world, and what if you're missing the advantage of an inexpensive and effective way of marketing your products/services to them?
It doesn't matter if you run a local/multinational company. All that has to matter to you is your social media presence. Yes, how can people become your customers without knowing about your business? Social media sites are a great pillar to boost your visibility and brand awareness.Make sure to use the expertise of specialists when it comes to video quality, and you can begin your search with LinkText San Francisco video production businesses, who are well-known as trailblazers in this field.
SURVEY FACTS
Consumers prefer to learn about new brands on social media sites.
Six out of ten consumers prefer interacting with brands and companies on social media.
Every year, consumers are increasing their social media usage to discover new products.
Many companies depend on social media data for important business decisions.
OPTINLY FOR BUSINESS
Optinly can help your business catch the next flight to the path of social media growth and digital transformation. Yes, Optinly's smart website popups are a great asset to your website that can convert your website, visitors, to social media followers not with just a single click of your finger but with time and effort.
So basically, since you are scrolling through this article, I guess you will also look for ways to improve your social media followers. Among many ideas, adding pop-ups to your website is one such brilliant idea that will benefit you in two ways
Increases your social media followers
Leverage your email list
Pop-ups are a great demanding marketing strategy for multiple unavoidable reasons. As soon as you start updating optinly pop-ups on your website, you can watch the results on your social media networks.
Try For Free
Amidst various platforms, shall we find out which of these top 8 social media platforms will help your business in maximizing its online presence?
TOP 8 SOCIAL MEDIA PLATFORMS
Before I reveal the list of social media platforms, let me guess the most popular social media platforms in which you are active (either personally/professionally).
Instagram
Facebook
LinkedIn
YouTube
Twitter
Okay, Wait. Is YouTube a social media?
How sure are you? (poll)
Justifications are……………………………………………………………………………………… coming behind
Now, it's even time to experiment with your content ideas on the other 3 social media platforms
FACEBOOK
Facebook being the powerhouse of social media sites remains the most used platform by marketers worldwide. The leading industries in Facebook include financial services, eCommerce, retail, gaming, entertainment, media, telecom, technology, consumer goods, and automotive businesses.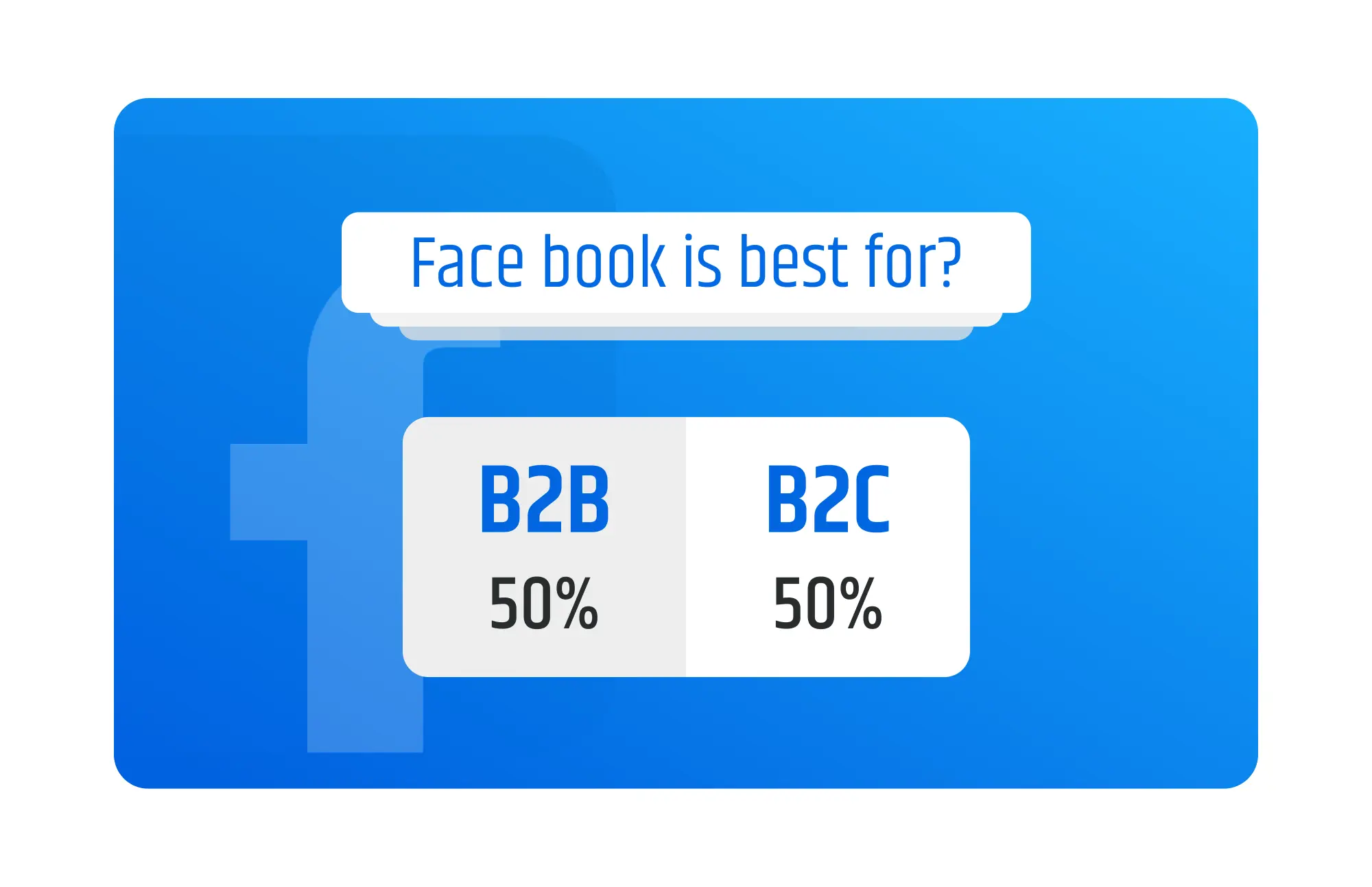 However, Facebook ads are the ultimate way to capture your target audience. As per surveys, with 10 million active advertisers on Facebook, Facebook ads own a quarter of the total digital ad spending. Though Facebook's user base has been drastically dropping, If advertising is a way to market your business, advertising on Facebook is a powerful way to grab your audience on Facebook. Facebook ads are an incredible asset in growing your business.
Facebook advertising is really worthy, Facebook also offers free Ad Credit for marketers. Check 7 Ways to get Facebook Ads Credit here to promote your business or services.
A QUICK GUIDE
Learn – How Facebook ads work
Set up – Your Ads manager account
Deep dive – Into the dashboard
Start creating – Facebook ads under which you should define the major elements of your campaign.
Use – Facebook analytics to see how your ads are performing
Customize – your reports with the wealth of data
Set up – Facebook Pixel on your website to track conversions, optimize ads and remarket to visitors on your site.
INSTAGRAM
With no doubt, Instagram is the most popular social media platform among Millennials, Gen Z, and even Gen X.
Instagram holds a huge audience base who are more interested in fashion & beauty, shopping, wellness, memes, social justice, career & education, music & dance. This is why Instagram is being seen as a hub for business activities. If the audience under these categories falls under your target, then Instagram is your holy grail.
The first edition of Instagram Trend report 2022 is live and see what it reveals.
More than half of young adults are expecting to shop directly through social media feeds/in-app features thus moving away from online retailer sites.
Social commerce won't replace e-commerce soon (poll)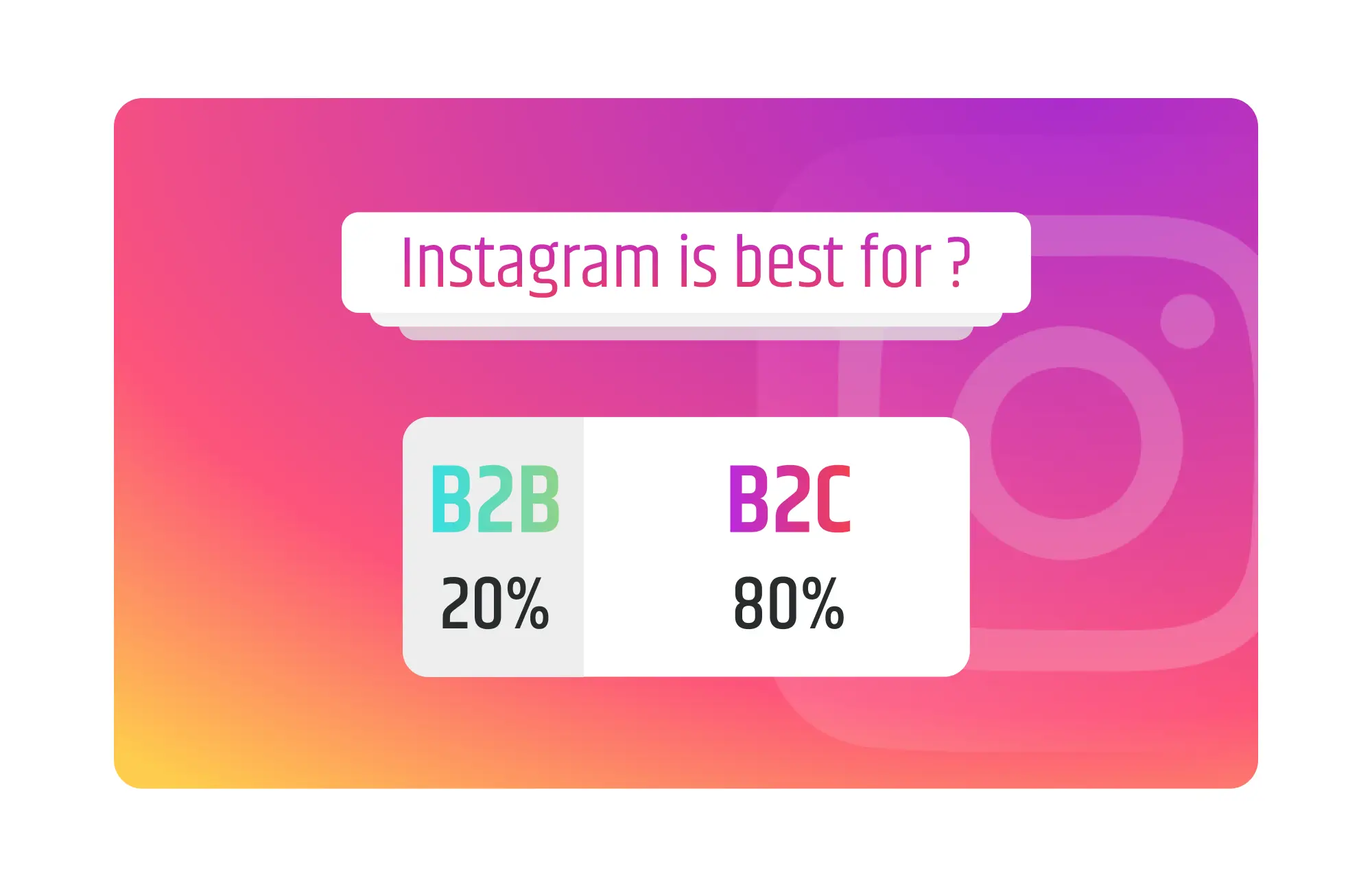 A QUICK GUIDE
Spot your target audience
Create a winning Instagram strategy – analyze performance metrics
Share high-quality content with compelling captions – post consistently
Explore all features of Instagram – Reels, IGTV, live, carousels
Invest in Instagram ads and campaigns
LINKEDIN
With 722 million users, LinkedIn helps professionals to strengthen their network. Is it possible to effectively market your business on such a professional network?
Areey, you are supposed to use LinkedIn for your business.
No other social media platform could help a B2B company to market its business better than LinkedIn.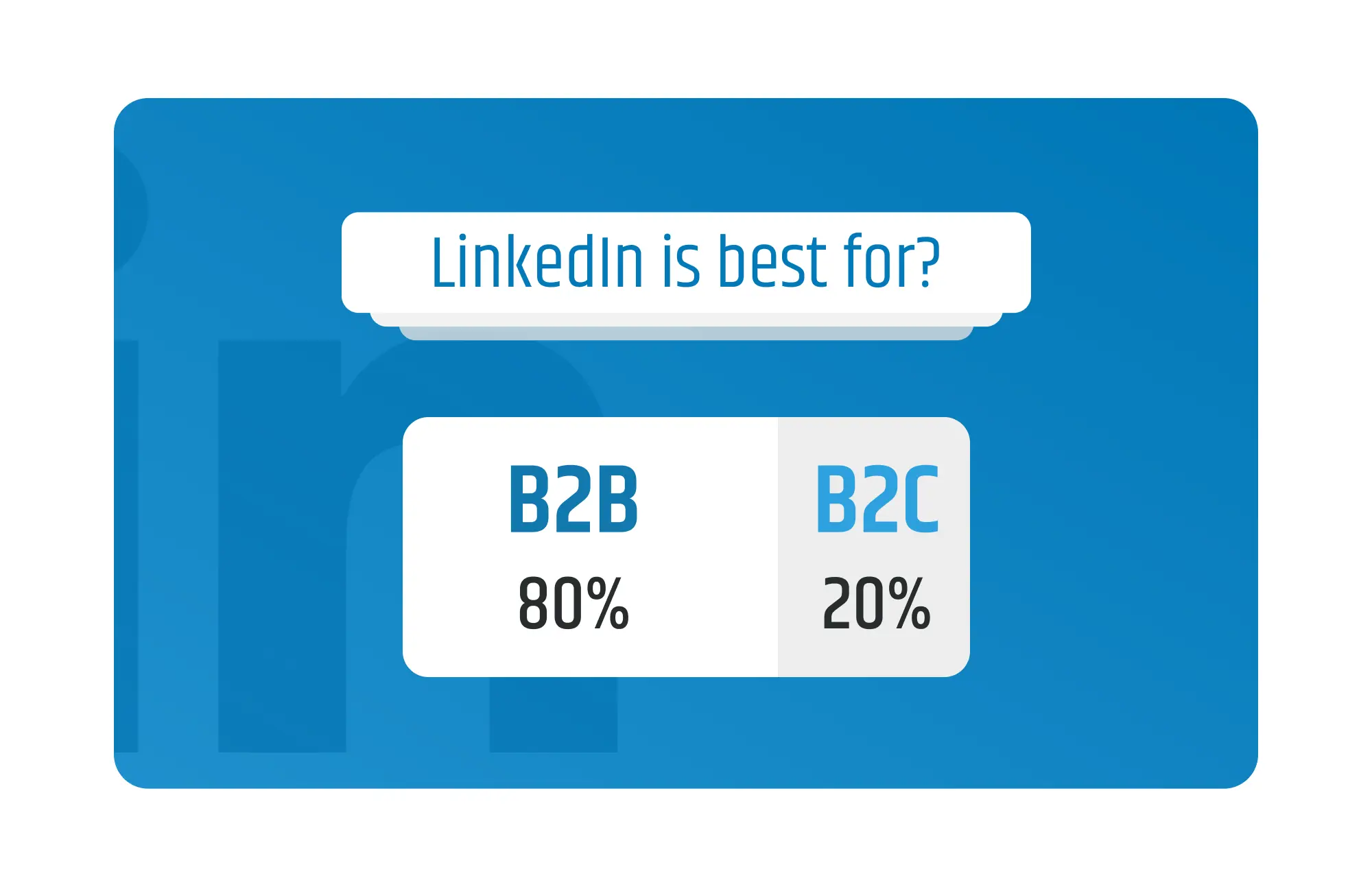 One of the best advantages of the LinkedIn platform is that the audiences are completely professional and business-minded which is a great opportunity for B2B brands to expand their online visibility.
A QUICK GUIDE
LinkedIn helps to create your company page based on the size of your business.
Link your LinkedIn company page from your website.
Set up a LinkedIn marketing strategy – goal, content plan, hashtags, etc.
Network – create groups, send invitations, Initiate conversations
Heard about LinkedIn advertising? Choose a wise format from the available LinkedIn ad formats.
Learn from LinkedIn analytics
TWITTER
Twitter as a social media platform is a powerful tool for B2B businesses to engage and build brand awareness without a high marketing budget. Twitter is all about engaging content. Facts show that in the last 12 months 82% of B2B content marketers have used Twitter in their content marketing strategies.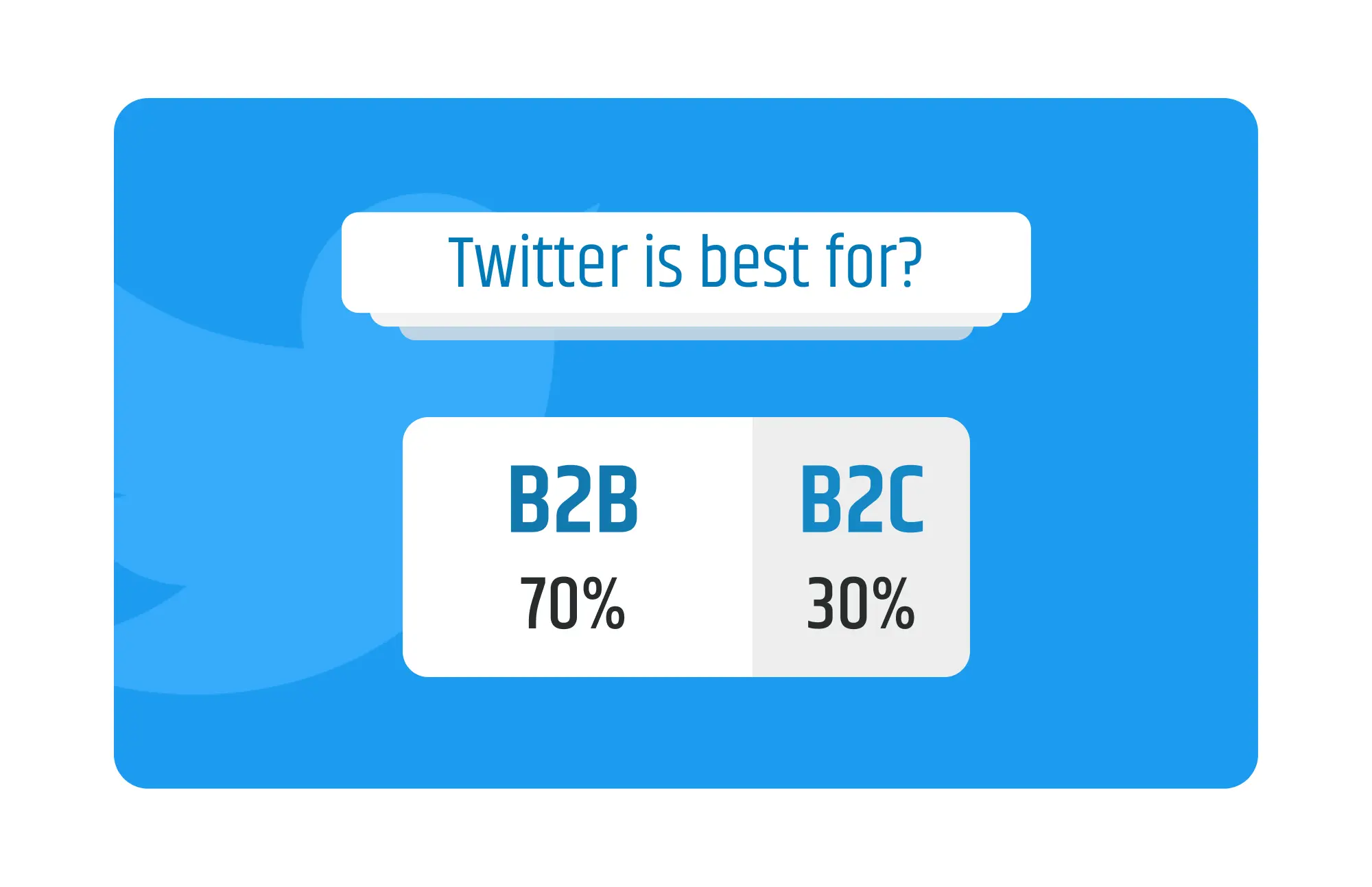 Consistent content uploads are not sufficient when you have numerous B2B competitors on your side. You must create a successful content strategy to make your brand stand out. Improving your brand reputation with just 280 words is not that easy. But an effective Twitter strategy is all that is needed to bring your brand to the limelight.
A QUICK GUIDE
Watch your competitors - Learn from their content
Research hashtags
Create punchy content – It should resonate with your target audience
Link it to your business website
As always, get familiar with Twitter analytics
Promote your tweets – Twitter ads
YOUTUBE
IS YOUTUBE A SOCIAL MEDIA?
How could YouTube (a video-sharing site) bag the name social media platform?
Have the common features like likes, comments, and YouTube shorts earned this name?
YouTube is a social media platform.
Social media is a broad term that encompasses the most difficult answer than you think. The lack of instant messaging capabilities cannot restrict YouTube from entering the world of social media platforms. Social media sites can be networking sites, video sharing sites, blogging sites, discussion sites, etc. Any site that provides some kind of interaction with consumers qualifies to be a social media platform.
These days, YouTube stands top not only as an entertainment platform. YouTube is also evolving more as a learning platform where you get to learn more about different products which are getting launched in the market.
Did you get that?
Yes, YouTube is such a wonderful tool for businesses where it is very easy to engage with followers and influencers. So, on creating a YouTube channel you must also frame a YouTube marketing strategy with a lot of planning. With channel name, icon, and descriptions set, get ready to optimize YouTube videos for SEO (optimize the metadata to rank well on Google and YouTube). Based on your product/service, start creating demo videos, customer testimonials, tutorial videos, Review videos, interviews, video blogs, etc.
While you market your product/service on YouTube, don't forget to market your YouTube channel on your existing social media sites. If you own a website, start embedding your relevant YouTube videos on blog posts. This will not only market your channel but also improves traffic. Encourage users to share your video and include Call To Action in every video.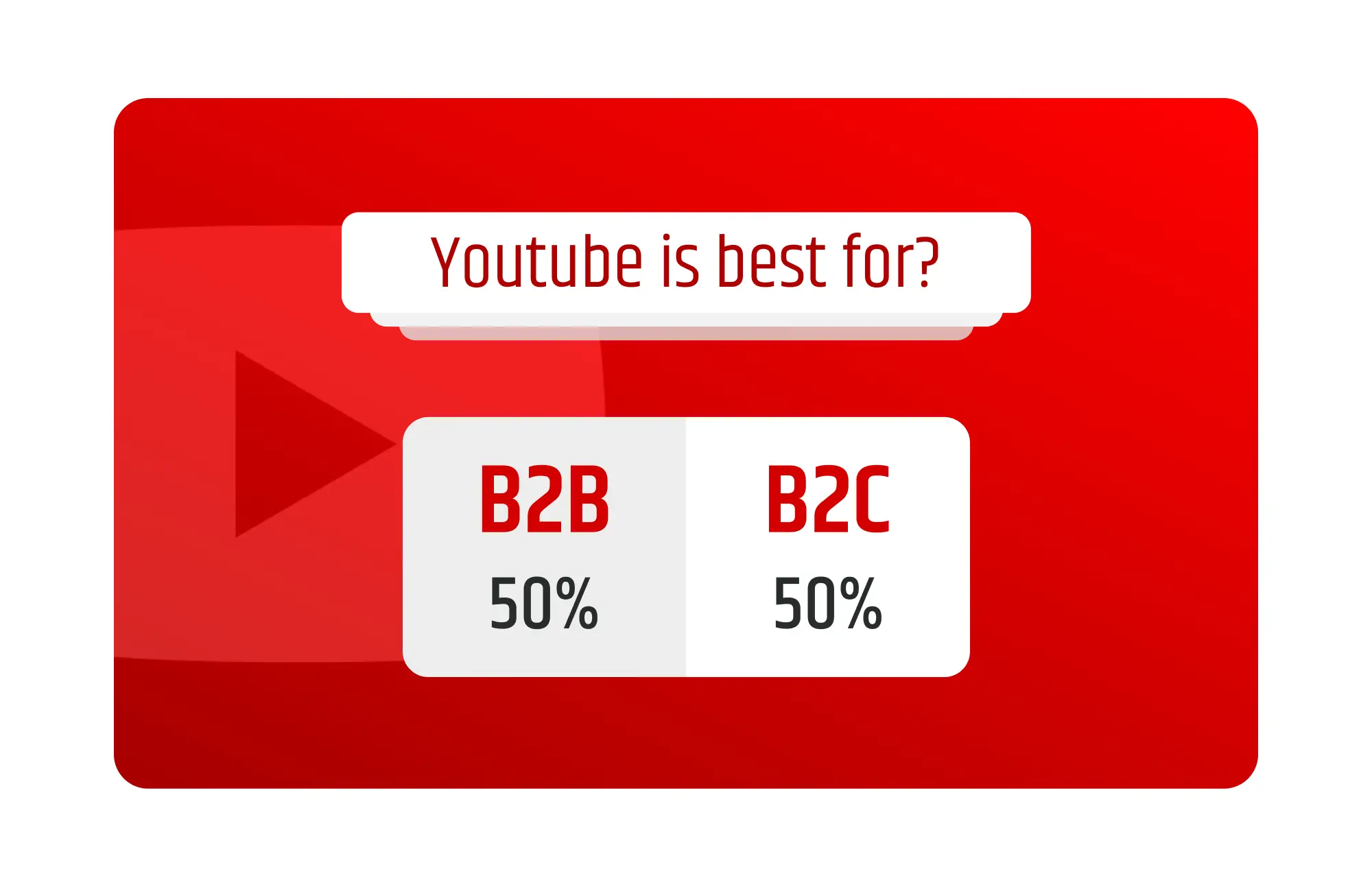 Understanding YouTube Analytics is important to work on further channel improvements. YouTube also paves the way to drive traffic by promoting your video on YouTube (YouTube Ads).
TIME FOR A LITTLE FLASHBACK
Aren't you interested to know when was social media created, why was social media created and how many social media sites are there?
In general, social media platforms originated as an interaction platform where you tend to socialize with people which is still being the primary purpose of social media platforms. The evolution of social media is really fresh and positive as a result of which we are experiencing more social media marketing approaches than the traditional way of marketing approaches.
1997: Andrew Weinreich created SixDegrees.com.
1997: Barry Appelman, Eric Bosco, and Jerry Harris created AOL instant messenger.
1999: Jerry Yang and David Filo established Yahoo! Messenger.
1999: Microsoft creates MSN Messenger with new features like video calling.
1999: Brad Fitzpatrick created LiveJournal as a platform for blogging.
2001: SixDegrees.com shuts down.
2002: Friendster is born; it's the brainchild of Jonathan Abrams.
2003: Reid Hoffman and some of his co-workers introduced LinkedIn.
2003: Thomas Anderson founds Myspace.
2003: Niklas and Dane create Janus Friis Skype.
2004: Mark Zuckerberg started the legendary Facebook.
2005: ex-PayPal employees introduced YouTube
2005: Aaron Swartz introduced Reddit.
2006: Twitter is out. Jack Dorsey launched this platform.
2006: Pavel Durov founds VK (VKontakte).
2009: Ex-CTO of Facebook found Quora
2010: Ben Silbermann established Pinterest.
2010: Kevin Systrom introduced Instagram; one of the most popular photo-sharing platforms ever launched.
2011: Evan Spiegel started Snapchat.
2011: Bradley Horowitz introduces Google plus.
2011: Justin Kan started Twitch, a live-streaming platform for gamers.
2012: Sean Rad launches Tinder.
2012: Facebook owns Instagram
2013: Larry Page and Sergey Brin, invented Google Hangouts, too.
2014: Amazon acquires Twitch.
2014: Alex Zhu and Luyu Yang invents musical.ly.
2015: Friendster ceases to exist.
2015: Discord starts.
2016: Yahoo! stops on Windows, Linux, and Mac.
2017: ByteDance owns Musical.ly
2017: a platform for short video sharing called TikTok is out.
2018: Yahoo! Shuts down completely.
2019: Google plus shuts down.
QUORA
With around a billion topics discussed, Quora is a Question & Answer hub with a major focus on information.
On Quora, you can
Track & follow relevant topics with notifications
Connect with Quora users
Publish content relevant to your niche
Post questions
Answer to plenty of questions that are relevant to your niche
Create an ad account and advertise on Quora
Review analytics
Start establishing yourself/your business on Quora and link to the content you've written before on your website. Start searching for questions in your field and answering questions, and the chance of online presence gradually improves.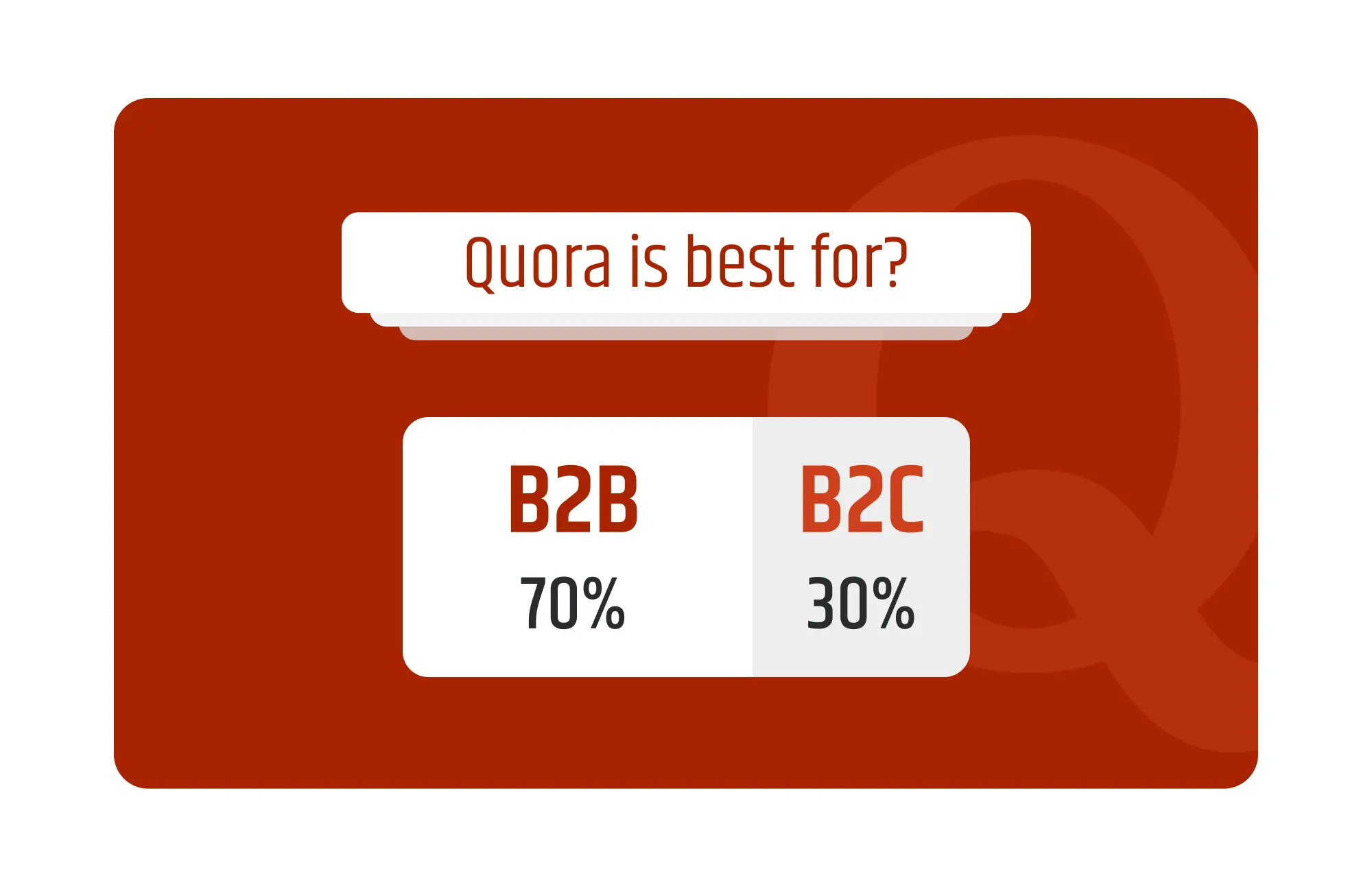 Paid advertising on Quora provides you details on the spent summary, clicks, conversions, impressions, etc. Quora's conversion optimization campaign comes along with a conversion pixel that tracks the impact that Quora ads have on your website.
PINTEREST
People view Pinterest as a visual search engine where they look for inspirational ideas. If you aren't using Pinterest for business yet, it's time for your business to get into this amazing platform. A Pinterest Business study showed that ads on Pinterest had higher ROI and cheaper conversion rates than ads on other social networks.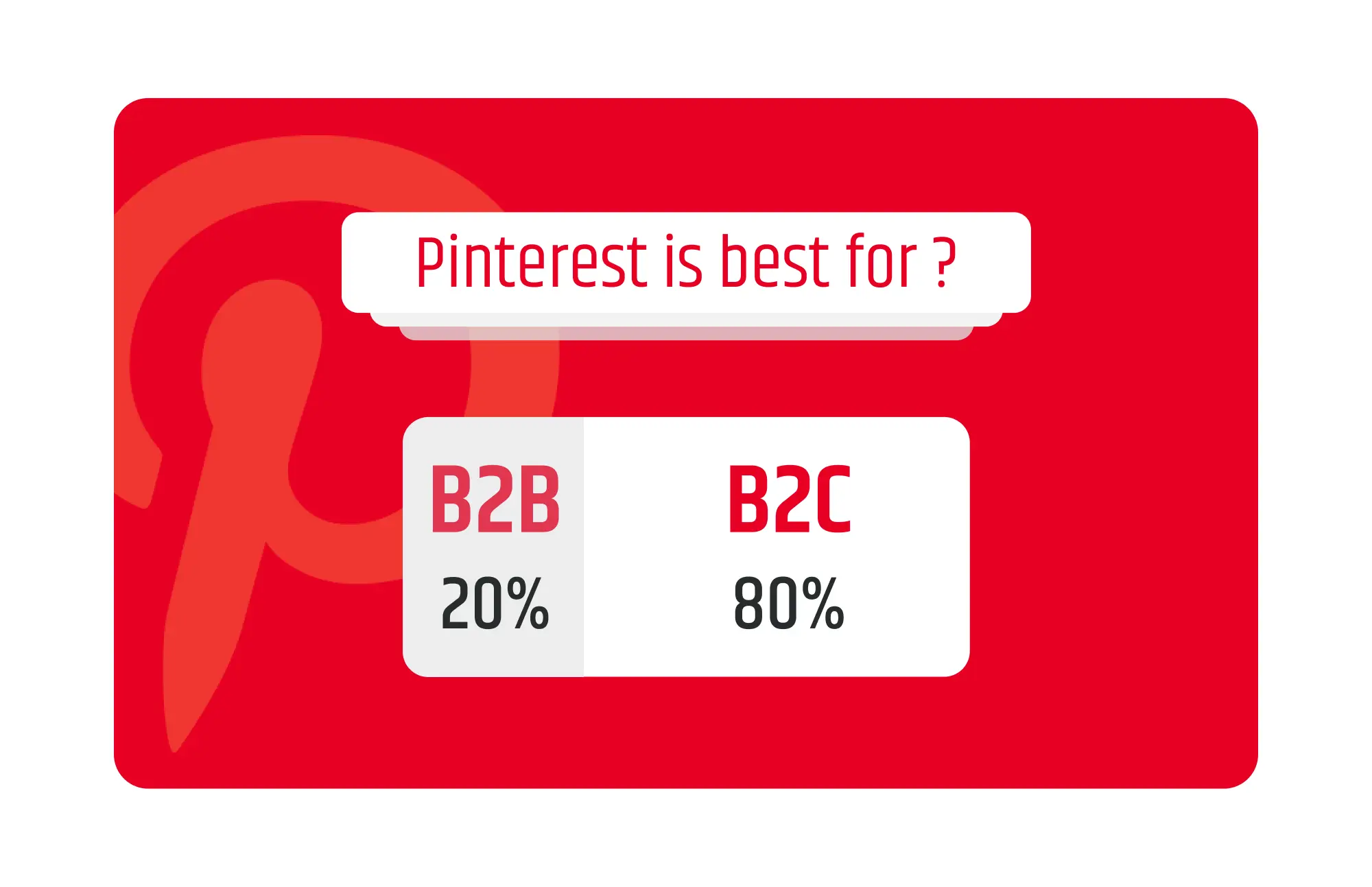 Incorporating Pinterest into your social media marketing strategy is one such brilliant move where you can reach new audience thus improving your online presence. This platform has a large women user base and it's becoming popular among men also. Your Pinterest marketing strategy must involve deep learning about your target audience on the platform which can help you set a clear content strategy.
As Pinterest is a visual search engine
Producing high-quality and engaging visual content delivers tasteful branding.
Focus on the SEO part. Make sure your business pins are easy to find in a search. Include keywords on descriptions, boards, and hashtags.
REDDIT
You know what? Reddit is the most powerful and underrated social media marketing platform. Reddit holds communities organized around the topic of interest where genuine sharing and learning take place. Reddit groups have strict rules through which massive businesses have tasted the flavor of success. Though building credibility can be a tiresome task, a little creativity and a lot of interactions can boost traffic.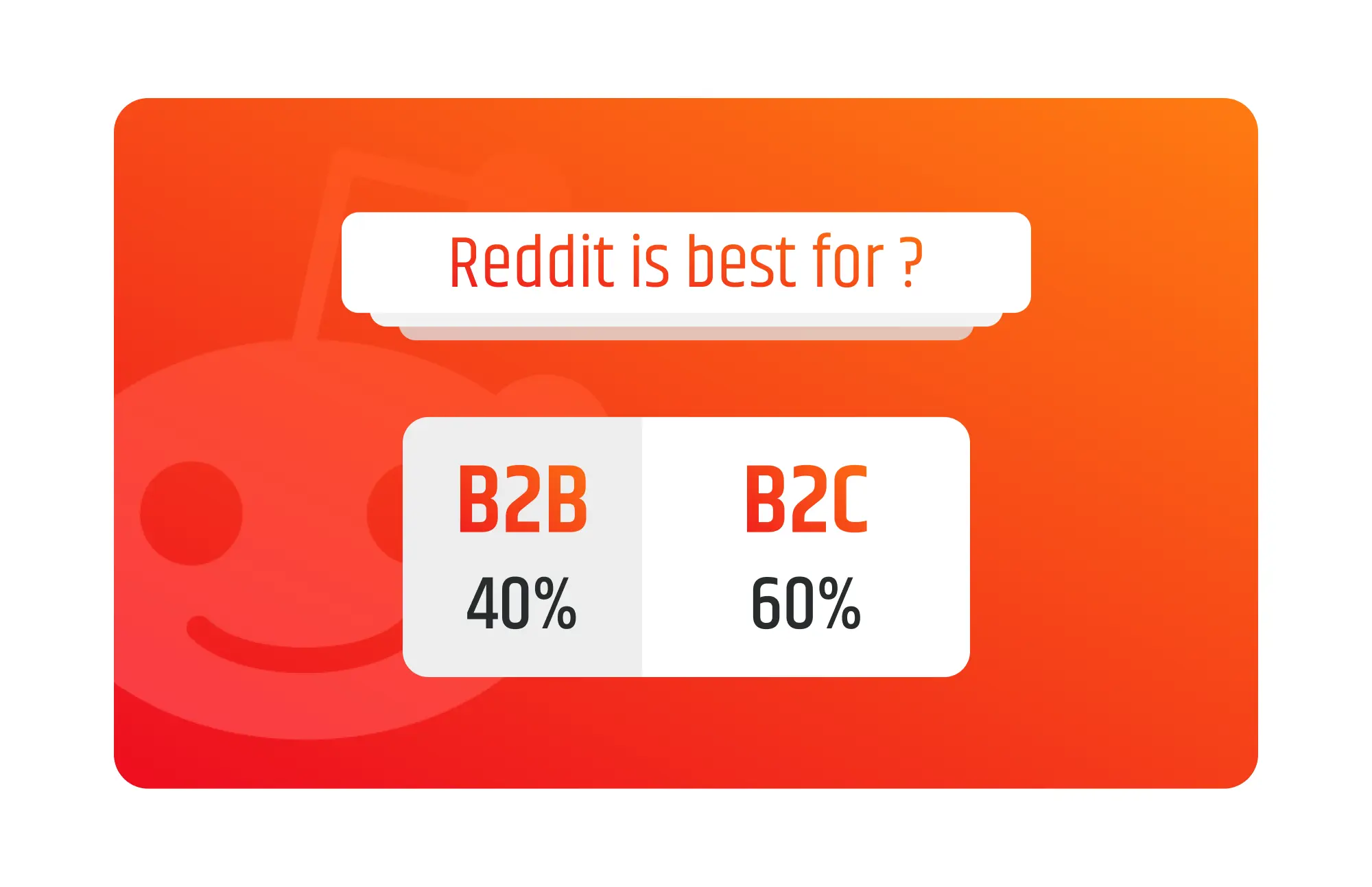 Setup a Reddit account
Build your feed – keep it genuine, original and unique
Start engaging – maintain consistency
Build authority = Build karma
Observe your audience in the target communities
Redirect the audience to your website on developing a deep connection.