Creating an online form for your business that is personalized for your industry is not always easy. Sometimes you need to spend more time creating an online form from scratch, which is a time-consuming process, so we have come up with GoZen Forms.
How about we say you only need to select the form you require and modify the questions? Isn't that simple? and this eliminates the majority of your form-building process and results in a better form-builder solution
Introducing GoZen Forms - an intelligent solution for creating simple online forms for any business. Let us now take a look at what GoZen Forms has to offer.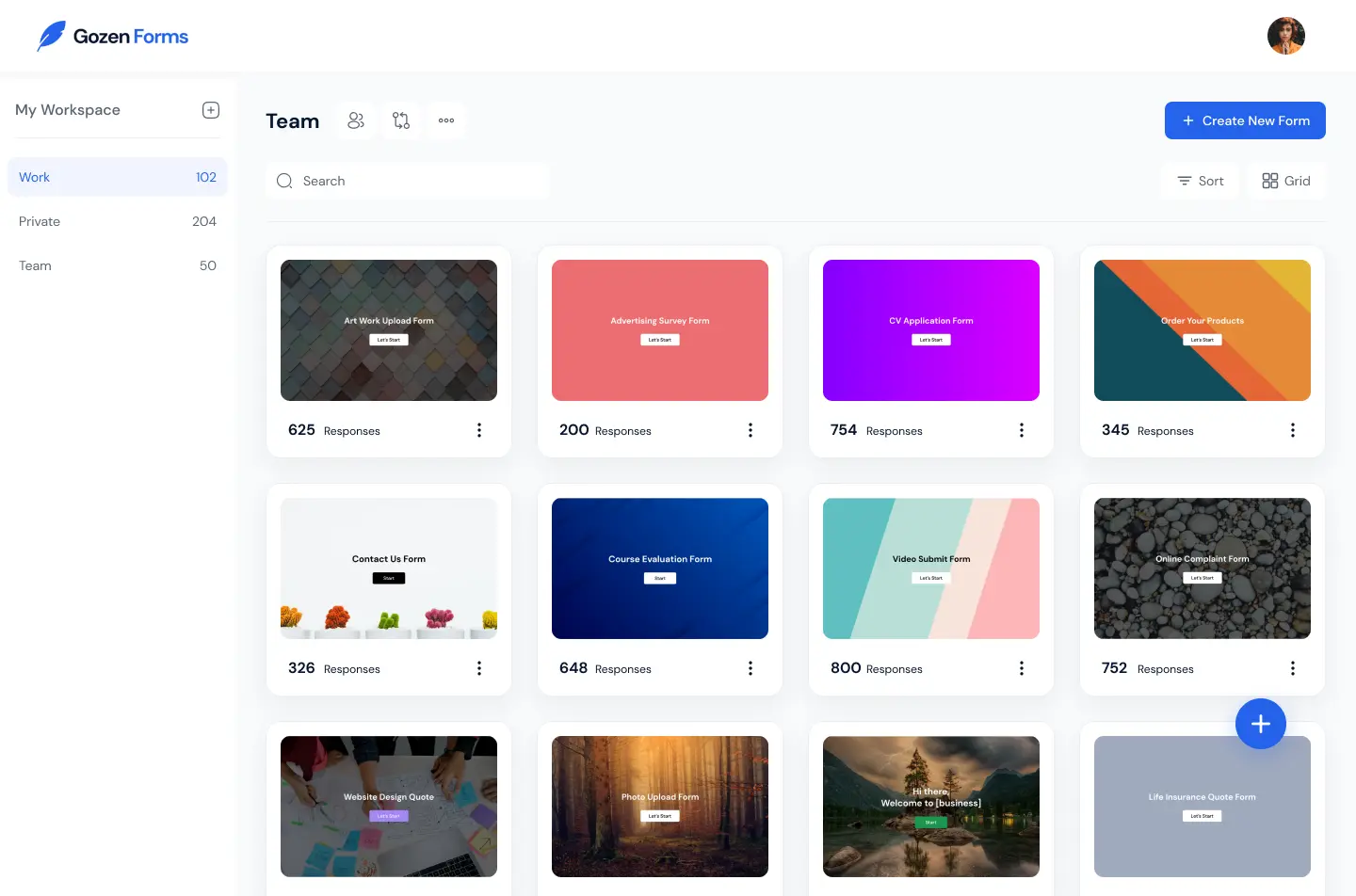 What sets GoZen Forms apart from other existing solutions?
175+ Pre-designed Industry-Specific Form Templates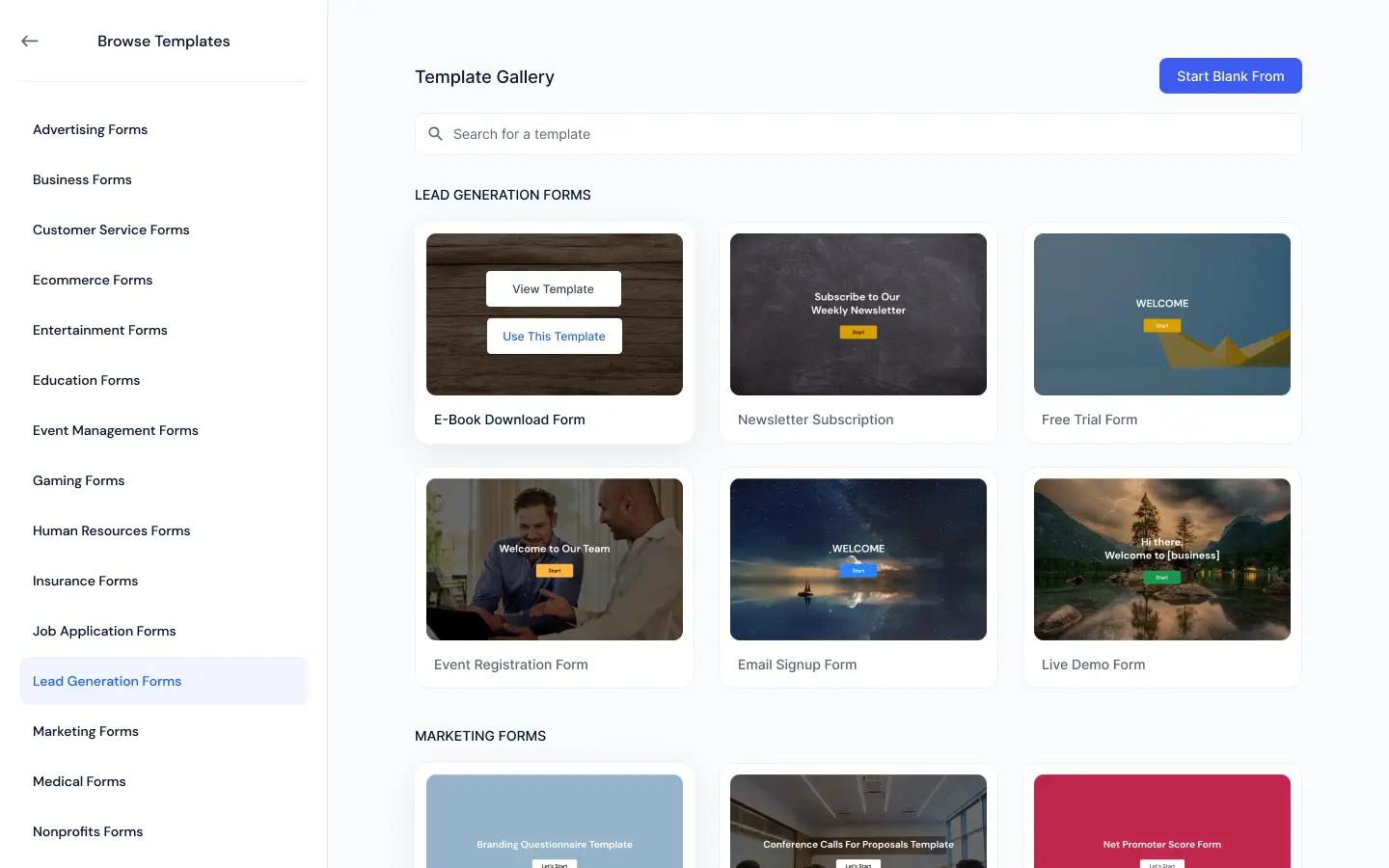 Each industry necessitates different forms depending on your use cases. We designed forms for each industry's use cases and created industry-specific form templates that are so simple to use that you don't have to do anything but fill them out. Choose from over 175+ pre-designed forms, modify the questions, and get started.
Customize Themes Matching your Brand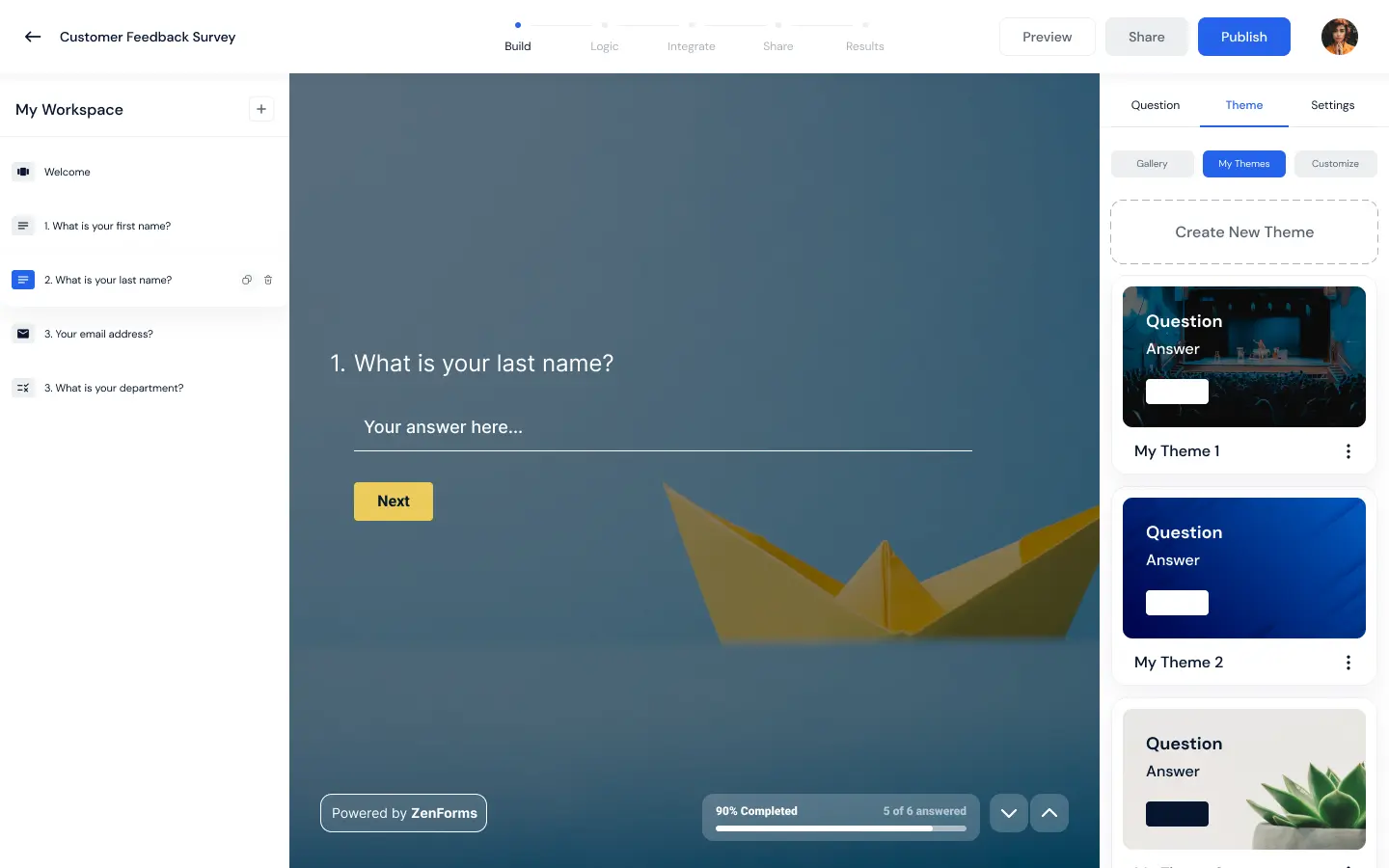 Theme library with hundreds of premade themes or you can create your own themes using your brand colors, editing the font, or adding background images. Once you're happy with the designs, save it as your new theme and use them for future brand surveys and questionnaires.
Smart Surveys - Skip Logics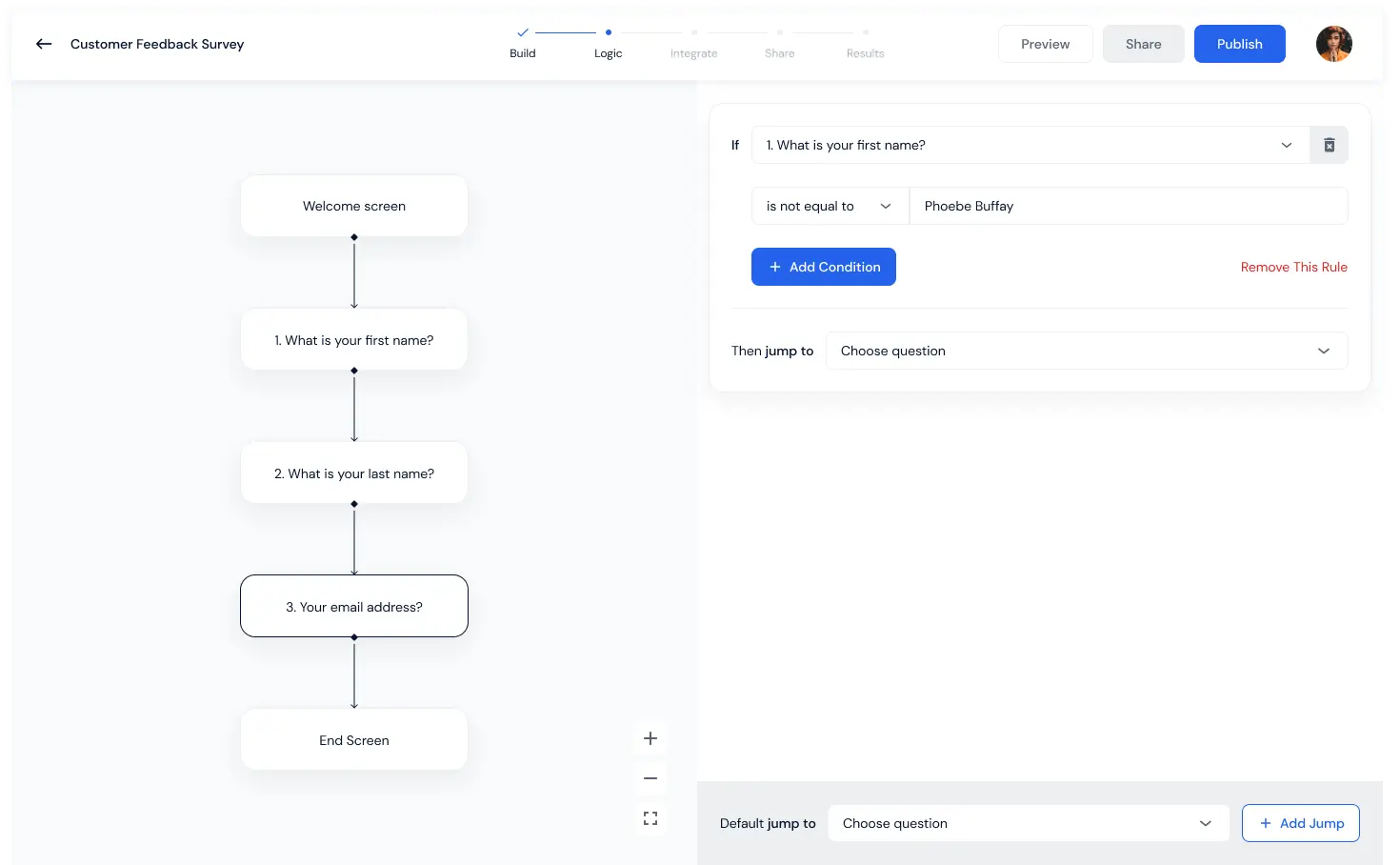 Conditional logic allows you to ask the relevant follow-up questions while ignoring the rest. For example, there is a set of questions for dog lovers and cat lovers, and if the respondent selects that he loves dogs, only questions about dogs will be displayed, while questions about cats will be eliminated
Ease of use
GoZen Forms is incredibly simple to set up and use. All of the forms are extremely simple to customize, and even a complete novice can get started in no time. Make your own themes by incorporating your band's colors and customizing changing the font, or adding background images in no time
Share Surveys Seamlessly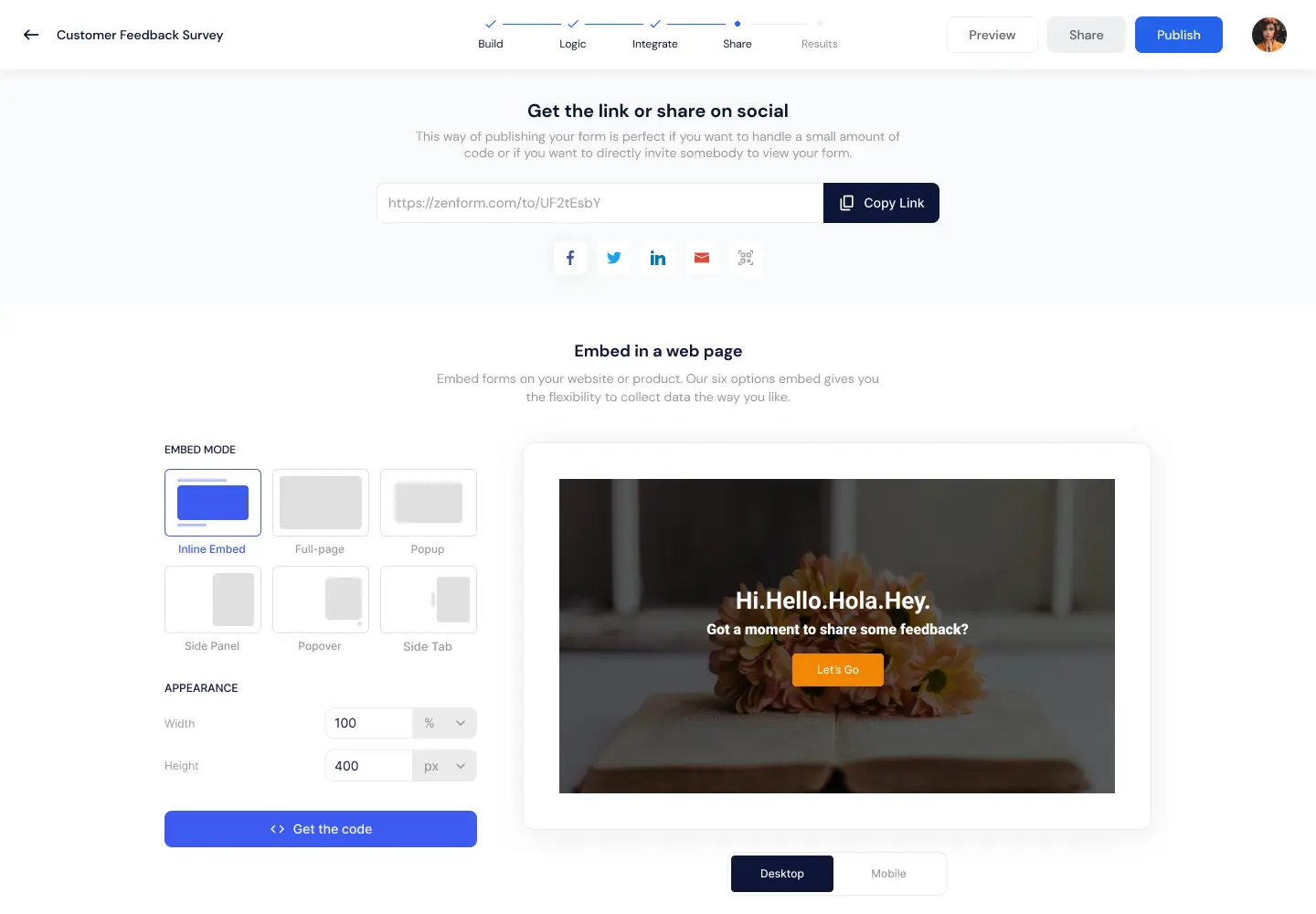 Easily generate forms and surveys and share them effortlessly you can easily embed them on your site as a popup or inline or by simply sharing the link on your social media.
Report savvy insights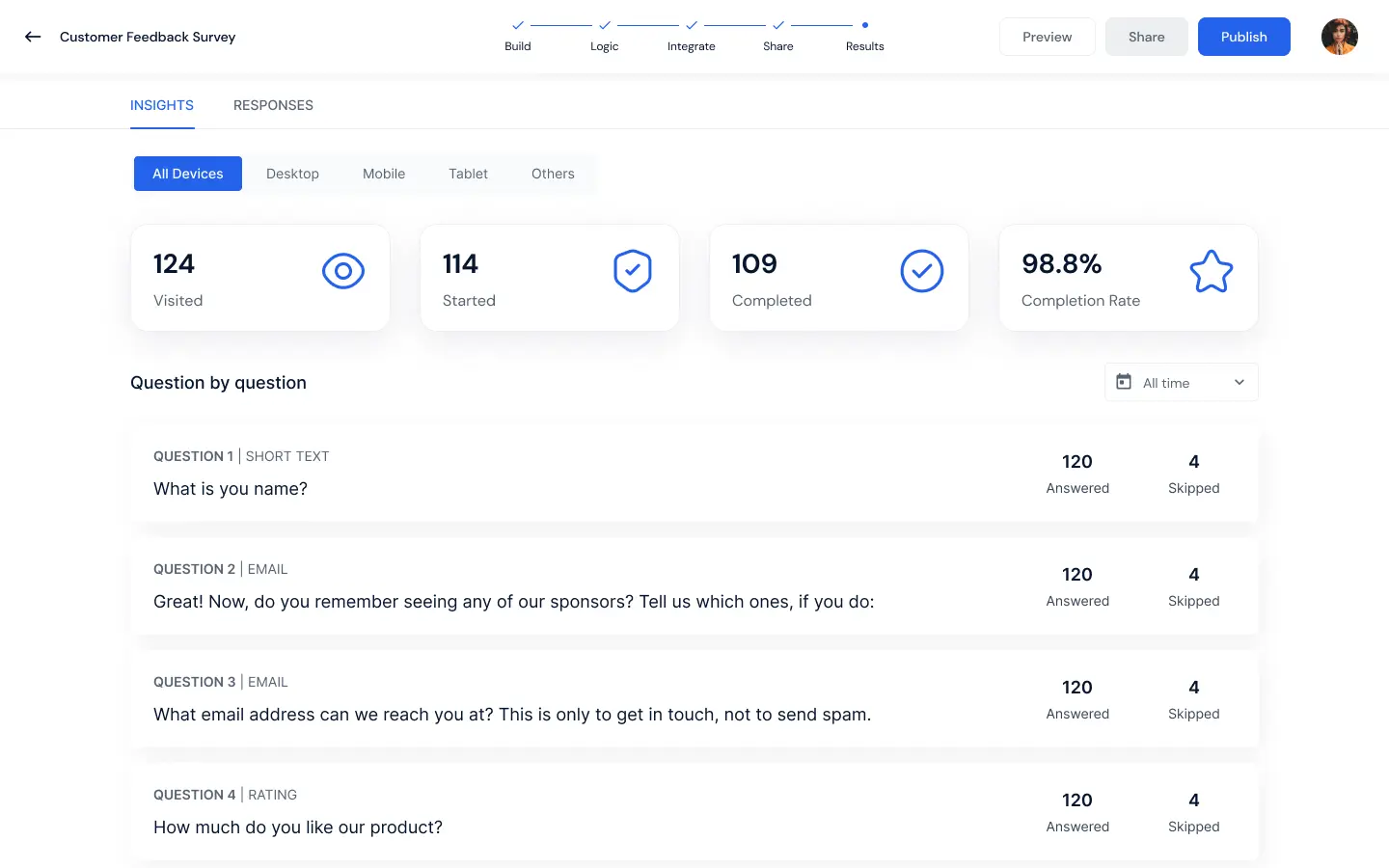 Real-time analytics allow you to see how your form is performing in real-time. When someone clicks the submit button, you can see the responses in a fraction of a second. Here you can see the number of people who have started the form, submitted the form, the average completion rate, the average time to complete, and the responses to each form.
Extend capabilities with Integrations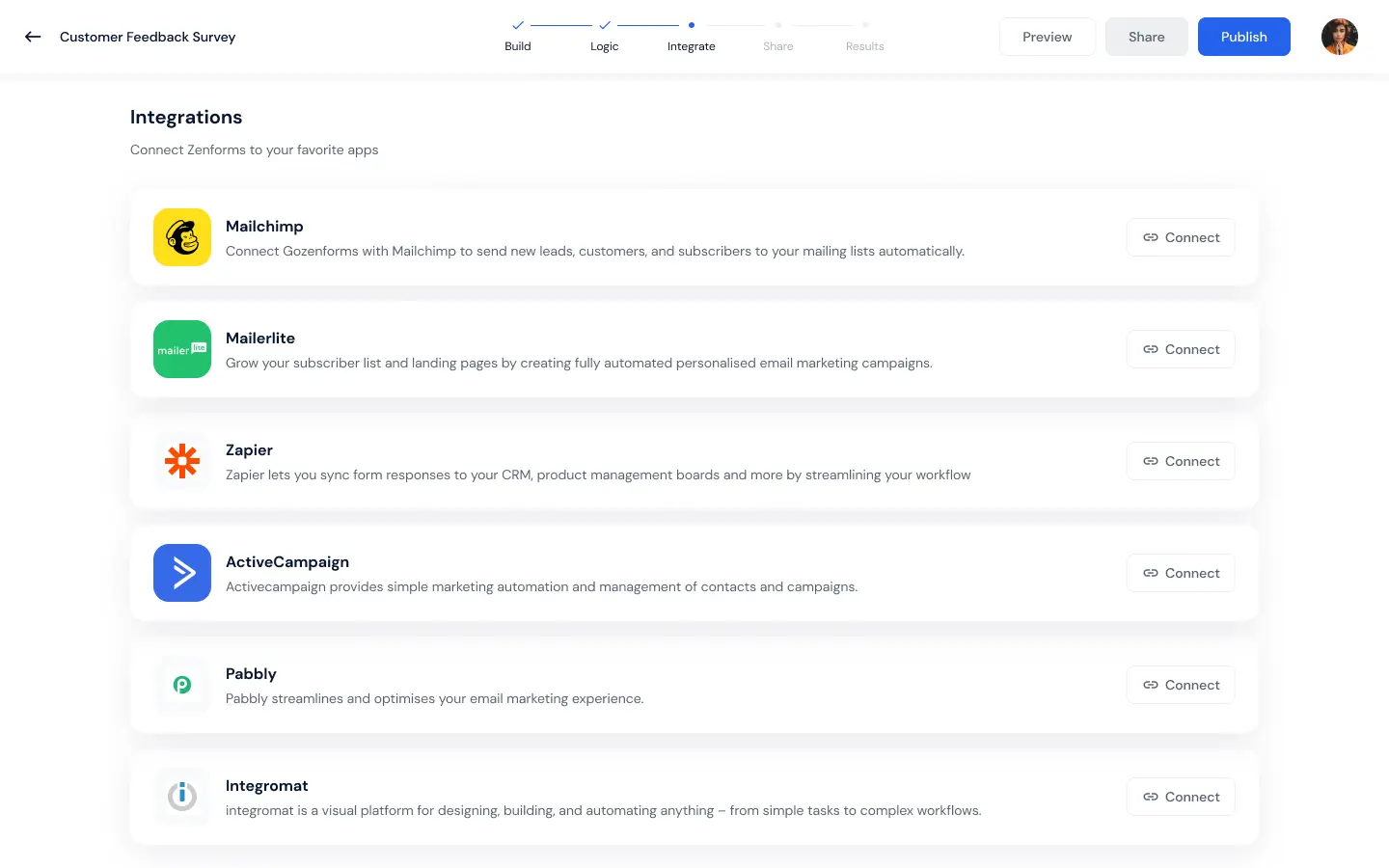 Connect with your favorite apps to simplify data collection, collect leads, surveys, and much more, and easily automate your workflows.
Product use cases
GoZen Forms provides a large selection of form templates that cover all of the product use cases while also providing a hassle-free form builder as a solution. Let's take a look at the most common types.
Survey Forms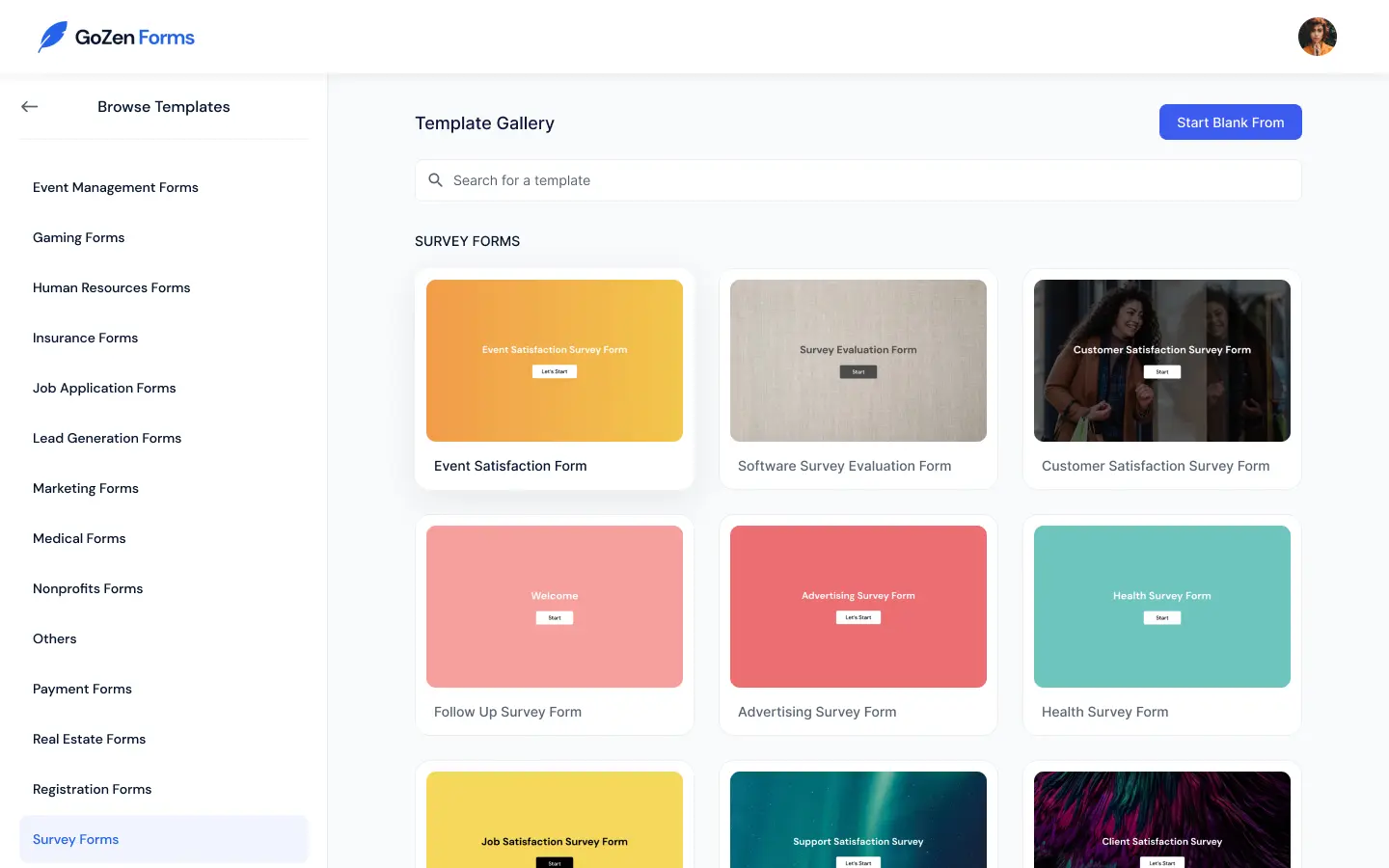 Surveys are a great way to find out what your customers, employees, or even the general public think about your brand. Choose from one of our pre-made example survey forms or create your own in just a few minutes.
Application Forms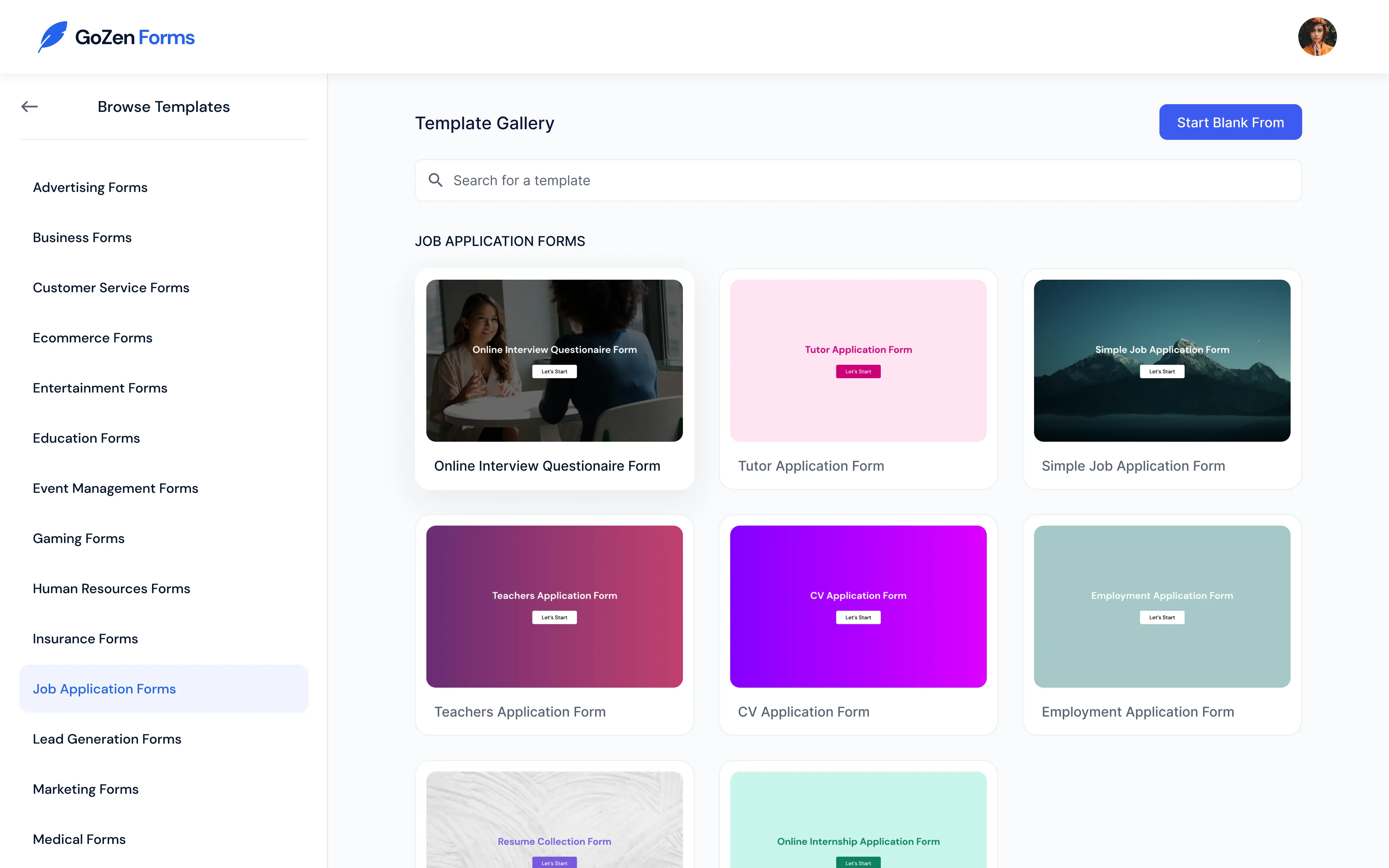 Companies rely heavily on application forms during the employment process. GoZen Forms simplified the process of building application forms We've already compiled all of the use cases and created the templates; all you have to do now is pick a form and modify it using the form builder.
Registration Forms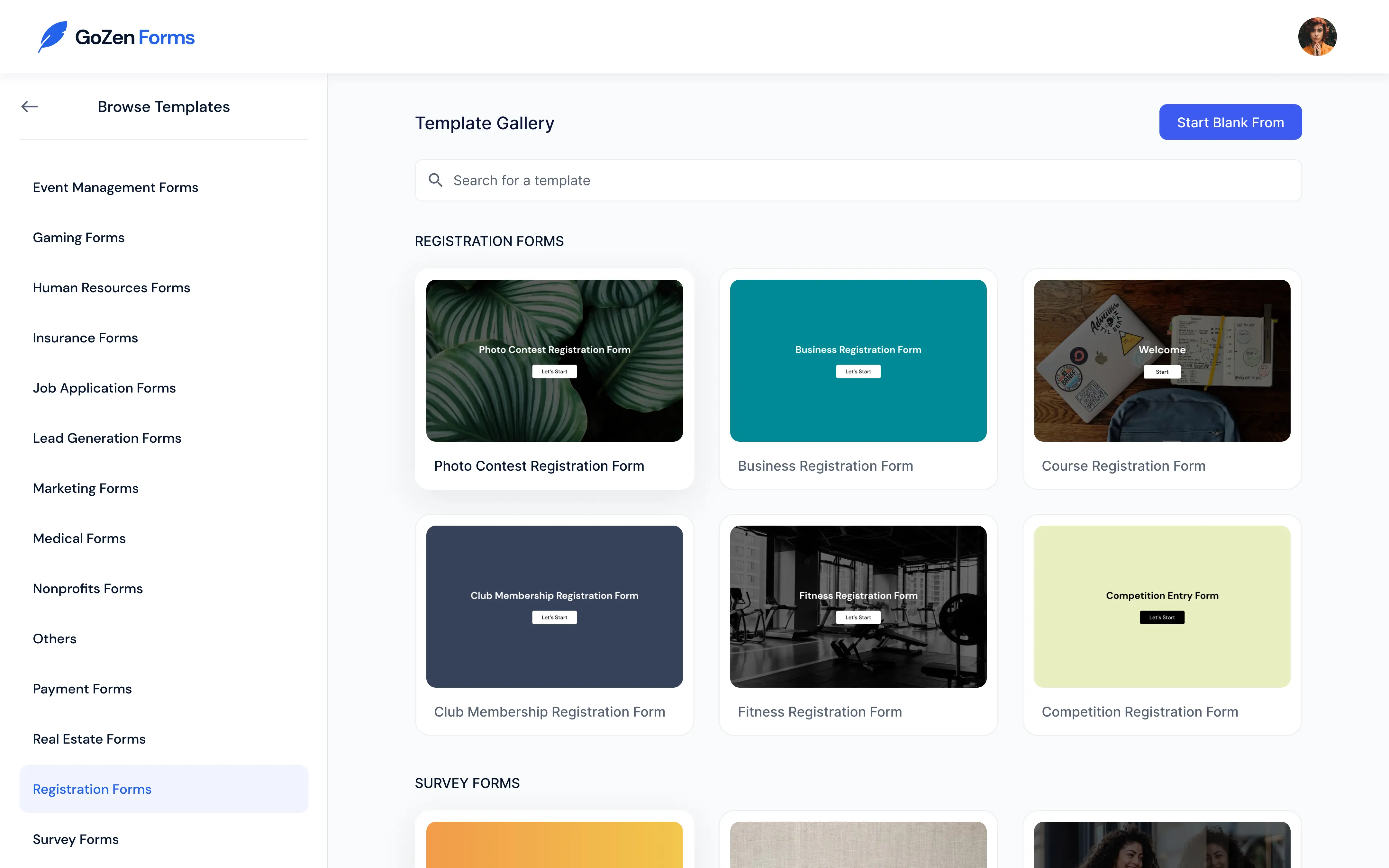 Using online registration forms to register for online webinars, conferences, or other events saves a lot of time. Because GoZen Forms can be accessed from any device, users can easily register for events and concerts using their mobile phones. This makes for a far more hassle-free registration process.
Education Forms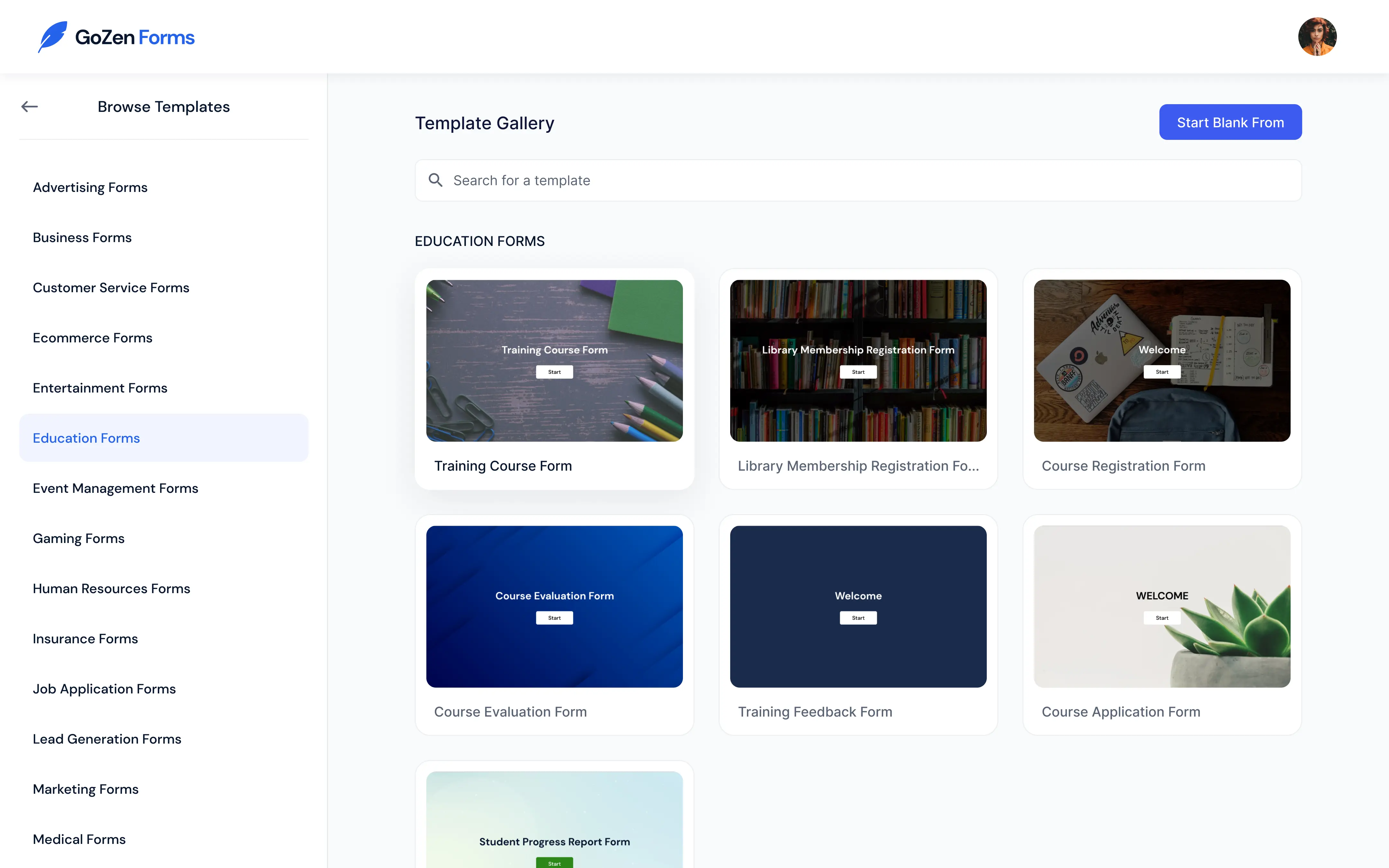 Both educators and students require forms such as course enrollment, online quizzes, and much more for assignment purposes. We have all the forms you require; simply select an example form and modify the content.
What are you holding out for? As we already mentioned, start collecting surveys and leads through our hassle-free online forms that are extremely easy to customize and get started in no time.
Refine customer experience, and save you both time and money! Your customers will have a great experience when filling out our beautiful forms on any device!
For more information and guides, see our product documentation.