If more money can bring in more freedom and flexibility, then why shouldn't you explore the ways of achieving it?
So where does this more money come from?
Active Income + Passive Income = More money
Active income is your hard-earned money in exchange for performing a work/service with active involvement. When you stop working your inflow of money into your account will also stop.
Case 1– Maneesh has recently joined a new company where he was not allowed to avail leave during the probation period. Unfortunately, he fell sick and remained absent for a few days. Though his job was secure, he lost his pay for the days of absence.
Passive income is a backup to active income which requires little time and effort to generate money. Here, you are not obliged to work daily.
Case 2 – Maneesh also writes product reviews on his own website where people read and buy the products recommended by him. Through affiliate marketing, Maneesh earns a commission for every purchase made by his website customers. Even though Maneesh was sick and didn't continue publishing product reviews, the old product reviews were driving him a significant income.
There are many sources of passive income which you would have probably known or been practicing already to strengthen your financial future. Affiliate marketing is one such source of passive income which is hailed as one of the best passive sources of income.
Yes, you can make money while you sleep for which you should have referred a product/service across the platforms you own when you were awake. Affiliate marketing is highly competitive where you need to be patient and learn by experimenting until you make enough money.
So,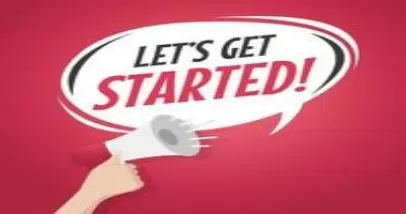 Affiliate marketing model
What?
Affiliate marketing is the process of getting a commission paid for the traffic/leads/sales generated by advertising the products of other online retailers through your content.
To breakdown,
Let's assume you are already owning a website/blog where you are publishing great content.
Now, let's say you are publishing a blog on "Latest fashion trends in America" where you also recommend a few products to your followers.
On reading your latest blog, your followers are pretty much enticed and are making an attempt to purchase the product using your affiliate link.
And, what happens? You are going to be paid for the sale generated from your website by the product owner/online retailer.
So, to simply put you (the affiliate) & your content will be the bridge between the product owners and customers.
How?
Build a platform to create content
Find and join affiliate marketing networks/programs
Choose offers to promote and obtain affiliate links
Promote affiliate products in your content
Collect your commission
We will talk more about this in the later part of this blog
What is an affiliate link?
It is a unique link to track the contributor(affiliate) of the sale/leads/traffic.
Behind The Scenes
Let's consider that you have chosen an affiliate program from Amazon Associates. Now, dive into the following scenario.
Scenario 1
Imagine a reader visiting your recent blog "Latest fashion trends in America" clicking on any one of the affiliate links that you have inserted in your content.
This affiliate link redirects the reader to the actual product page where the user can proceed with checking out.
The user visits the product page, reads all details, decides to make a purchase, makes payment on the same day, and buys the actual product.
Scenario 2
Imagine a reader visiting your recent blog "Latest fashion trends in America" clicking on any one of the affiliate links that you have inserted in your content.
This affiliate link redirects the reader to the actual product page where the user can proceed with checking out.
The user visits the product page and keeps reading all details. But in between, he gets a phone call that diverts his purchasing decision.
Later, after a day, he re-visits the product page and decides to buy some related products along with the actual product (for which you have attached the affiliate link).
In scenario 1, you get compensated for the actual product.
In scenario 2, you get compensated for the actual product and also for the additionally purchased products. (because of the amazon associates "universal cookie" policy which also holds a specific duration. You will get compensated for all the purchases only if the purchases are made within the specified time limit)
Yes, each time when a reader clicks an affiliate link a cookie gets stored on the reader's device. Each affiliate cookie will have an expiry date. You will get paid for all the purchases made by your readers on/before the expiry date (because it was your affiliate cookie that provoked the reader's buying decision).
The cookie policies and duration vary between the affiliate programs.
The payment terms also actually vary between different affiliate programs. The below ones are widely in practice.
Pay Per Click (PPC): You earn money online based on the number of visitors redirected by your affiliate site to the advertiser's website.
Pay Per Sale (PPS): You earn money online when a sale is done/purchase is completed. The advertiser pays you a proportion/percentage/share of the sale.
Pay Per Lead (PPL): You earn money online when the visitor provides his/her contact info on the advertiser's website.
Affiliate Marketing vs Influencer Marketing
Affiliate marketing and influencer marketing fall under the same roof "Digital Marketing". Over the last decade, it is influencer and affiliate marketing that has contributed more conversions and sales thus often blurring the line between both approaches. Yes, both models involve compensation to creators. But the compensation models don't work the same.
We are diving into this differentiation because these marketing terms are often used interchangeably and that is why it is really important to know before you start with anyone of them.
| Affiliate Marketing | Influencer Marketing |
| --- | --- |
| Affiliate marketing is the collaboration between businesses and marketers (affiliates) | Influencer marketing is the collaboration between brands and social media enthusiastic (influencers) with a good number of followers |
| Affiliate marketing pays the affiliate mostly based on the results. i.e. purchases/sales generated directly from the affiliate link placed in the affiliate's website (PPS) | Influencer marketing pays the influencers for boosting awareness, engagement, and reputation of the brand (either through shoutouts/giveaways/video posts/ product reviews) in the market. |
| The effectiveness of affiliate marketing is measured by conversion rate, average order value, customer lifetime value, cost per acquisition, orders, sales, subscriptions, and email sign-ups. | The effectiveness of influencer marketing is measured by shares, new followers, cost per impression (CPM), potential reach, giveaway entries, and social media engagement. |
Why & how to get started
In this section, let me first place three strong reasons to answer your question "Why get started"
Google Trends data reveal that "The number of worldwide searches for "affiliate marketing" has been steadily increasing in the past few years.
With the growing popularity and based on the revenue, affiliate marketing is expected to hit the "multibillion-dollar global industry" list by 2022.
As per survey reports "The spend on affiliate marketing is continually increasing and will reach $8.2 billion in 2022". This gives us the insight that businesses are actively spending/allocating a portion of their marketing budget to affiliate marketing.
Here's the second part and a step-by-step approach to affiliate marketing.
Decide your platform
The first mandatory step before you get started with affiliate marketing is to decide on a platform to build audience. Though affiliate marketing works on any platform like Website/blog, blogs, Instagram, Facebook, YouTube, and other social media platforms Affiliate sales increase easily via a website/blog and YouTube channel.
Don't worry. You can be bad at coding but it doesn't mean you are bad at building a website.
With WordPress, you can build a website/blog in minutes after which you can start working on the next prerequisite.
Before jumping to the next prerequisite, the other platform YouTube is also easy to get started. With plenty of tutorials on "How to create a YouTube channel and upload content" you can easily set up a perfect channel to host your content.
Choose your niche and Create content
In this world of competition, you must be focused on discovering the potential niche that has the best chance of success. Rather than focusing on the generic category, try building content for a specific category which will help in building a targeted group of audience and ranks better in search engine.
As an affiliate marketer,
Your content should feed users with high-quality content and guide them in discovering and buying the right product.
Your content must be built with the

right investigational keywords

that your target audience will use on Google before making the purchase decision.
Find affiliate programs
There are two dependent factors involved in the decision-making of finding the right affiliate programs.
Niche
Target audience – consumers/business audience
Based on these two, you can arrive at the right affiliate program. Here is where affiliate networks come into the picture to help you find the right affiliate program because it is a hub that connects merchants and marketers.
Some of the top-performing affiliate networks are
Amazon Associates
ClickBank
ShareASale
Promote affiliate products in your content
Now, you know
Niche
Target audience
Type of content
Affiliate programs – products
With these information on hand, start developing content around the above information, and in a way, you can insert affiliate links (promote affiliate products in your content) then and there (you can use multiple affiliate links in a single article).
Your effort and time can turn affiliate links into a money-making tool only when you place links logically and strategically across the content, making the user feel like it is a personal and useful recommendation. So, keep in mind to maintain balance in numbers while placing the links to ensure your content isn't spammy and overloaded.
Drive traffic and generate revenue
With all that you have done, the next step is going to be the crucial one.
Your content must be visited by a few visitors every day so that the chances of clicking on your affiliate links also gets increased.
You can do this by practicing either of the following
SEO best practices
Paid advertising strategies
Build and communicate via email lists
Tips & Tactics
Building trust is the key factor in affiliate marketing. So that people will act on your recommendations.
Focus on content that drives higher-converting traffic.
Offer content that offers a solution to the user's search – research more on keywords and identify the search terms
Is your website mobile-friendly?
Be patient and more passionate
Understand market needs and promote profitable products. Just don't promote everything.
Use tools to test, track, and analyze metrics that will improve your campaign efficiency.
Successful affiliate marketers in the US
Pat Flynn
Missy Ward
Zac Johnson
John crow
Kristy McCubbin