Thinking how to get more out of your email marketing and drip campaigns? Also looking how do you keep leads engaged without spending all of your time on babysitting emails?
Wonder no more ! You have got your answers for all these kinda doubts in this post.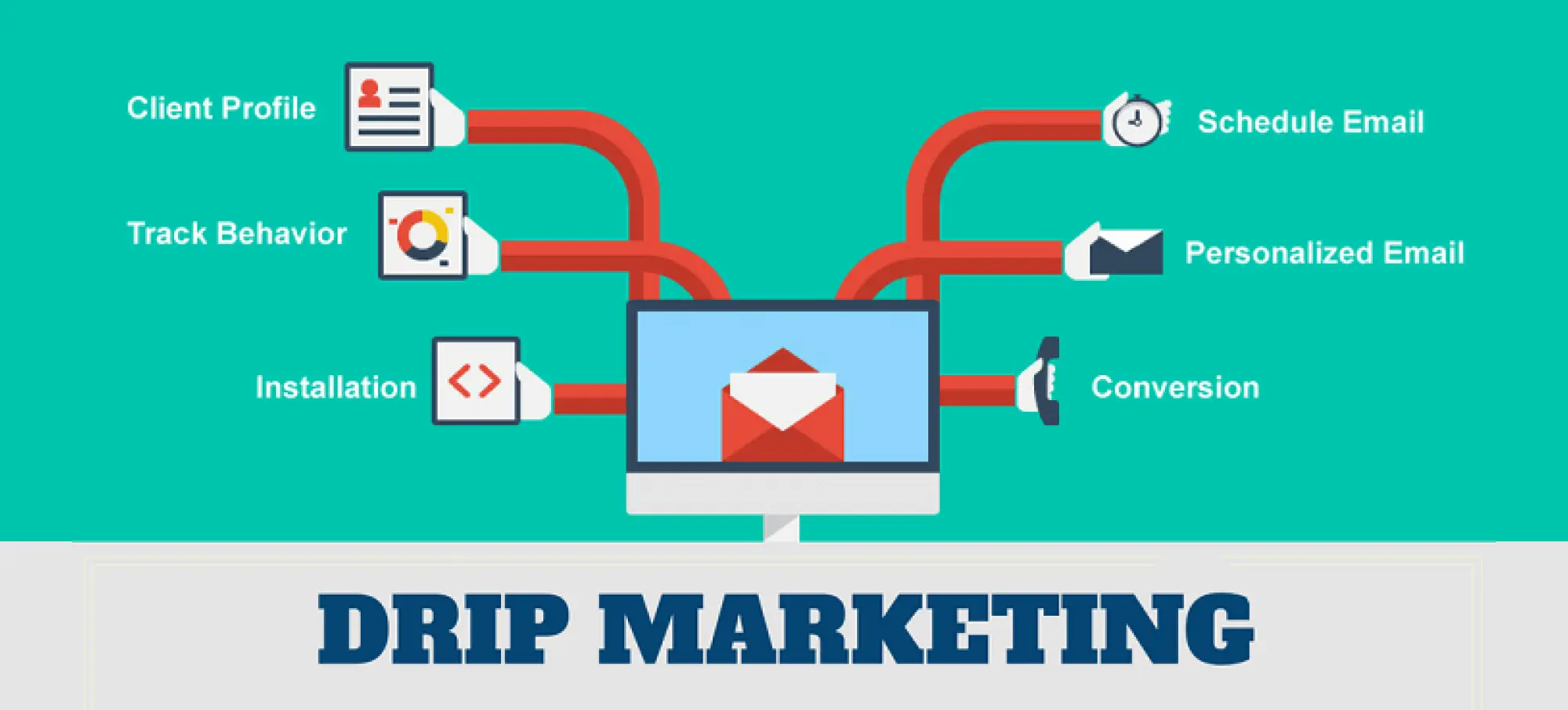 This post is a complete analysis about drip campaigns to fuel your inspiration and get more sales by doing less.
Let's start from Drip Marketing !
What is Drip Marketing?
Drip Marketing is sending limited emails to your audience on a specific time in a more personalized way automatically based on their recent activity on your site.
Drip Campaign
A Drip Email Campaign is an automated set of pre-written emails that goes out based on a specific timeline and user behaviors.
Let's make it more interesting. Say if you are a conventional emailer sitting inside your car with a yelling horn sound on the road, then a drip email is your close friend sitting in a nearby restaurant listening to your concerns.
Email deliverability is an obvious vital element in email marketing campaigns and GoZen Growth can find the right inboxes for your emails based on keywords, location or industry and reach your audience more efficiently. Email drip campaigns are customized, perfectly-timed messages.
What is the Need for an Email Drip Campaign in your ecommerce store?
An email drip campaign is essential to
Build your email list.
Nurture subscribers.
Automating time-consuming tasks.
Segmenting your target audience.
Restoring your revenue through renewals, abandoned cart campaigns, etc.
Increasing brand awareness.
Humanizing your brand and product.
Deliver highly relevant emails to convert them.
Stats
Why are drip email campaigns effective and everyone is interested in it?
Generates 50% more sales with ready leads.
Open rates are 80% higher than single emails.
Average click throughs are 3 times higher.
Generates 80% more sales at 33% lower costs.
What are the components to be included?
Drip campaign emails include
Welcome Emails - Welcome new subscribers and offer them a discount code to use for their next purchase.
Onboarding Emails - Introduce your company and products to your customers.
AbandonedCart Emails - Remind customers about the items they have left in the cart to increase sales.
Product recommendations - Recommend products to customers based on their past purchases.
How to Create Engaging Drip Campaigns ?
To create a successful drip campaign you should use email marketing software to build highly targeted drip campaigns to give your customers a nudge whenever they're stuck in purchasing. To create an engaging successful drip campaign
Know your audience – You can have different audience
segments depending on your business. Example: You can send someone an email after they subscribe to your newsletter.
Define goals – Be specific in choosing goals to measure
your performance against something and also to make it more effective.
Design – After knowing your audience you can design,
develop your emails and write content for it.
Plan – Before publishing plan how your emails will work,
how many emails to send, the order of emails, and the right triggers.
Test and Report – After launching Campaigns check the
analytics regularly and test different aspects of the email.
How to Use Drip Campaigns ?
Reach out on important dates — Communicate with your audience on the days that matter to them the most.
Use drip campaigns on occasions like
Subscription renewal.
Reordering prompts.
Birthdays, anniversaries, and other events.
Communication based on audience – Drip campaigns can be triggered by an action, taken by your audience like
Welcome emails — You can share everything about your business that a newcomer needs to know.
First purchase — When someone makes their first purchase from you, it's a great opportunity to thank them for choosing you over others. This early stage of your business relationship can make them feel part of a special community.
Product recommendations — When someone makes a purchase, a great way to boost sales is to suggest them related items.
Follow-up Emails — If someone engages with your customer service or sales team to inquire about order status, shipping timing a drip campaign can prompt them to do more and finish their work on time.
Abandoned carts — A well-executed abandoned cart email can encourage them to reassure their purchase.
Nurture leads — Lead Nurturing can take many forms, like giving them more details about product features that can increase your sales as well as purchase value.
Unsubscribe Emails — If someone unsubscribes from your e-newsletter, you might follow up with an email asking them for feedback.
Craft a message for each email — Your drip campaign emails should be consistent with your brand, so write messages based on that.

Measure your performance — Monitor how your various emails are working, click rates and conversion rates, and be prepared to make adjustments based on what you learn.
Maintain drip emails — Review all your drip campaigns periodically to be sure that you are with the flow.
Wrapping Up
Drip campaigns keep your customers engaged with your buNsiness, and they can re-engage former customers too. With the right automation platform and smart planning, your drip campaigns can skyrocket your email marketing open rates and click-through rates and grow your sales.