Looking for the BEST Shopify Plugins to enrich your growth,by taking your business to the next stage?
There are multiple choices available, Visit Shopify App Store - Browse - thousands of solutions. But that takes a lot of time,right?
We know that time is always limited,to boost your growth and revenue, you need the right tools, hence we've done a lot of research to find the best Shopify apps to increase sales.
In this blog we are highlighting 25 of the best free Shopify apps (either completely free or with a useful free plan) that you can add to your store.
These plugins will help boost your store and make more money for you whatever may be your goal.
.
.
Before getting into the Shopify plugins, you've to know a few things about Shopify.
.
.
There are a lot of Shopify plugins available, almost around 3000.
.
But how will you find the right Shopify plugin for your store?
Here are some key indicators to find the right one!
Ease of use - The plugin should be readily usable by everyone,If it's not easy, why would you choose that?
Efficiency - In any plugin,that we are using for store, we'll be looking to solve marketing, sales issues quickly and also with higher efficiency,right? Choose such a plugin.
Reasonableness - Any purchase should be fair and worthable of the product that you buy, isn't it? So,to find the right plugin, check the cost of the plugin against the potential rewards.
Support - Finally, make sure the plugin is updated regularly and has a support team so that you're never alone by getting "stuck" with any problems while using.
You should know about Shopify's conversion rate, too.
The average Shopify conversion rate for any store was 1.6%.
Also having a conversion rate higher than 3.6%, places you in the top 20% of Shopify stores.
Converting more than 5% of your visitors, shows that you're doing phenomenal.
Reminder : Only the top 10% of Shopify stores have these kinds of conversion rates.
When your conversion rate is lower than 3%, you're not converting any of your visitors to customers.
We will show how to use your Shopify plugins to turn visitors into your biggest customers.
What plugin should you use for your e-commerce store?
We have a wonderful list of Shopify plugins that are unique,make your store stand out among your competitors.
Let's get started !
1. Optinly
Are you the one looking for a popup plugin that meets all your requirements for your store with multiple features?
Think of Optinly 🤔 !
Optinly is a goal based eCommerce popup plugin that helps in meeting all your business requirements from audience building, increasing sales,Optinly performs all roles.

This plugin has highly optimised and customizable templates to reach your targets.
This plugin requires no coding.
This plugin helps in increasing lead generation, discounts, customer retention, creating feedback, polls, collecting surveys etc.
Key features:
10+ marketing goals, 75+ pre-built templates are available.
6 different types of popup forms available with gamification popups.
Easy to use popup plugin.
No development skills required.
Pre-existing shortcodes- display customer names.
Targeting options to display popups to visitors at the right time.
Seamless integration with 10+ email marketing service providers like MailChimp, constant contact etc.
The pricing plans of Optinly plugin are suitable for all kinds of businesses.
Also, a forever free plan is available for businesses who want to initiate their growth on a small scale.
2. Gozen Growth
Looking for a simple email marketing plugin to drive more traffic and grow your business?
GoZen Growth can be the best choice.
GoZen Growth is an outcome-driven email marketing plugin that makes email marketing simple thereby making better growth of audience and sales in business.
This plugin automatically increases your revenue by outreaching to the majority of the audience through the email marketing software.
This plugin increases customer value, increases sales through customized and personalized email marketing software for all industries.
This plugin improves email marketing with a low cost option that is affordable to everyone.
Key features :
700+ email template collection with both plain text and HTML templates - enable organizations to create industry.
Drag and drop email editor is available to customize email templates - suit your campaigns.
Integrated with popular ESPs so importing contacts becomes easy.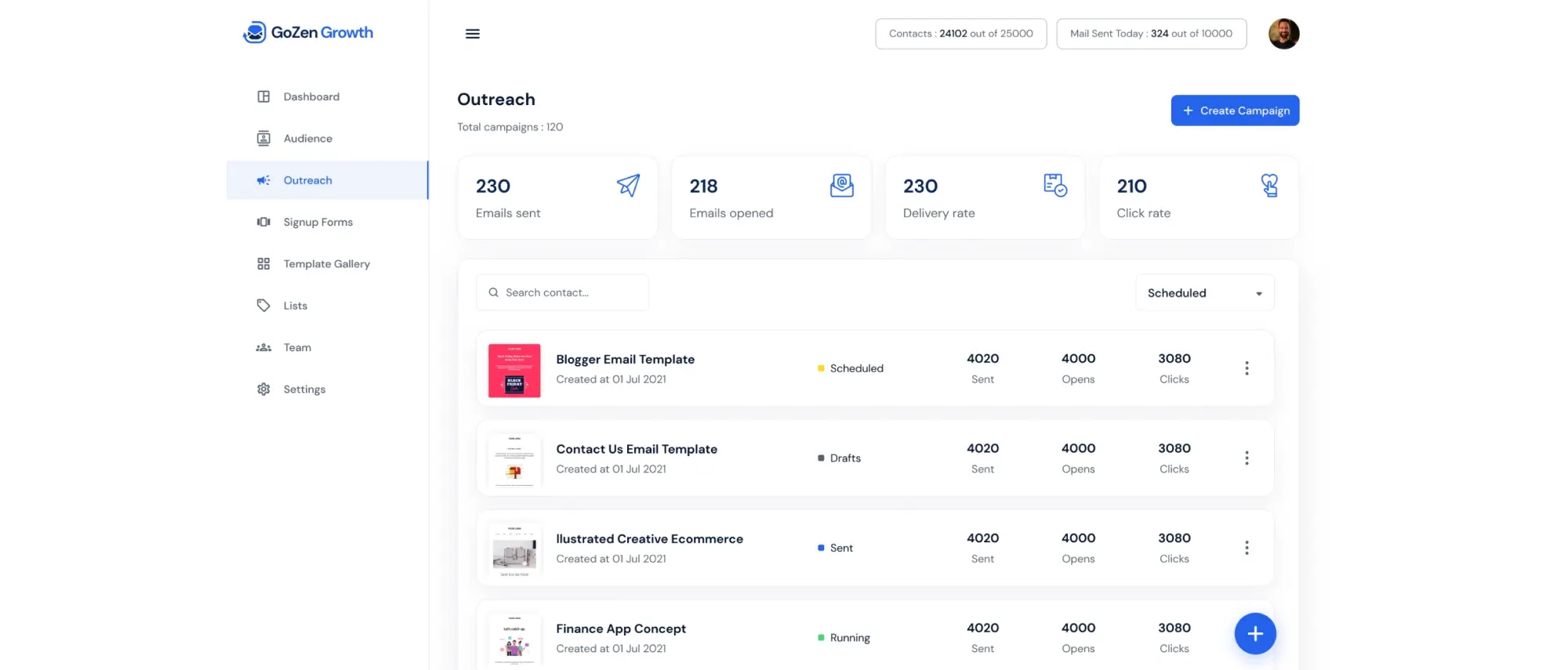 Comprehensive dashboard - key performance indicators.
Monitoring and managing all market campaigns at one place.
Multi-user access is allowed.
Collaboration is easy with GoZen Growth.
Mobile friendly Email templates,email scheduling and email campaign reports.
Unlimited contacts and 5000 emails/month on free plan and 15000 emails/month on payment of $99.00.
Seamless integration with top email marketing service providers like MailChimp, Square space and more.
3. GoZen Forms
Do you wish to create forms on your own like Google forms? Then GoZen forms can help you with that excellently.
GoZen Forms simplifies data collection by creating best forms from the templates available.
This plugin helps to create forms by selecting templates.
This plugin creates, modifies questions and shares them on site, thereby analysing responses in no time.
This plugin requires no coding.
Key features :
175+ pre-designed templates are available that cover every sector and can be used for any industry.
Customizing and sharing forms are very easy.
No-code form builder lets you create dynamic and interactive forms.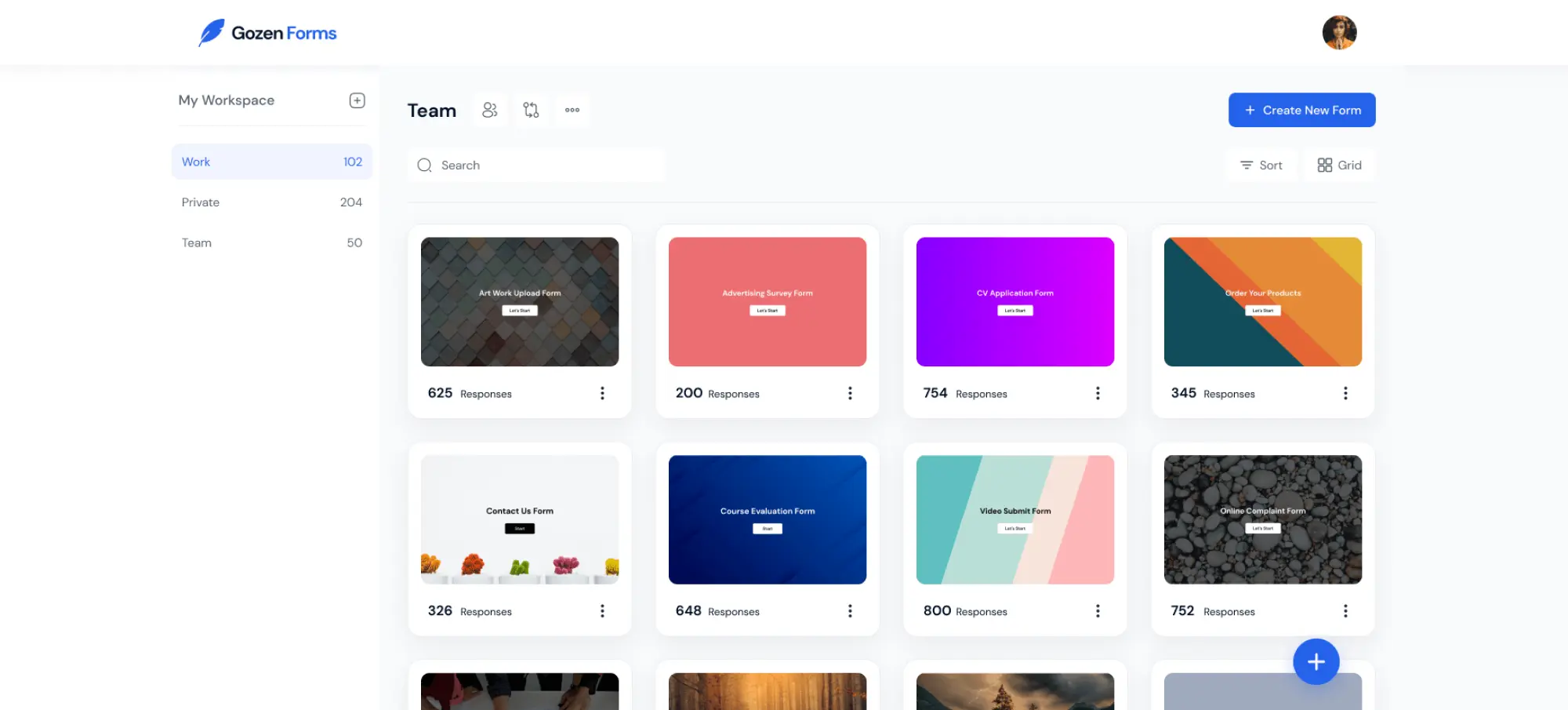 Speeds up form filling process and responses actively to the right answers given by the visitors.
Integration is simple which helps to connect with your favourite apps.
Embedding options are available through which forms can be added to your site and can also be shared through emails.
Analyses response in single click.
Seamless integration with 10+ service providers like Google Sheets,MailChimp, etc.
Engages with customers and increases conversion rate.
GoZen Forms can be signed up for free if you haven't used it yet.
4. Push Owl 🦉
Do you know that web push notifications are an easy low-hanging fruit opportunity to recapture people?
Agreed?!
Also suffering from low sales and lots of traffic due to abandoned carts ? Then you should definitely try Push 🦉
PushOwl - push notification platform for e-commerce stores.
Currently focussing on e-commerce stores built on Shopify.
Shopify's leading web push notification solution used by more than 500 Shopify Plus merchants.

Push notifications - sent - across all electronic devices.
Key features:
Push Owl comes with in-built automation for abandoned cart recovery, shipping alerts, back in stock, price drop and more.
Mobile-friendly functionality - personalized,relevant, highly visible communication

visible on the screen of your customer's(subscribers) device - without any app.

Retargeting your store visitors, without an email address, and re-engaging your existing subscribers off-site.
Tracks performance with smart reports.
Analytics - revenue, high selling products, and tracking impressions - guides marketing plans.
Simplified personalisation to enhance your promotions, thereby increasing the conversion rates.
PushOwl has a basic plan - 500 impressions per month. And Upgraded paid plan starts at $19/month.
5. Omnisend
Want to increase your sales as well as save your time? Just opt for Omnisend.
Omnisend is an email marketing, SMS provider service that can be integrated with your Shopify store easily.
Provides your Shopify store with easy-to-use marketing tools designed to increase your sales.
Comprehensive communication platform - enhance your customer - via multiple avenues of communication.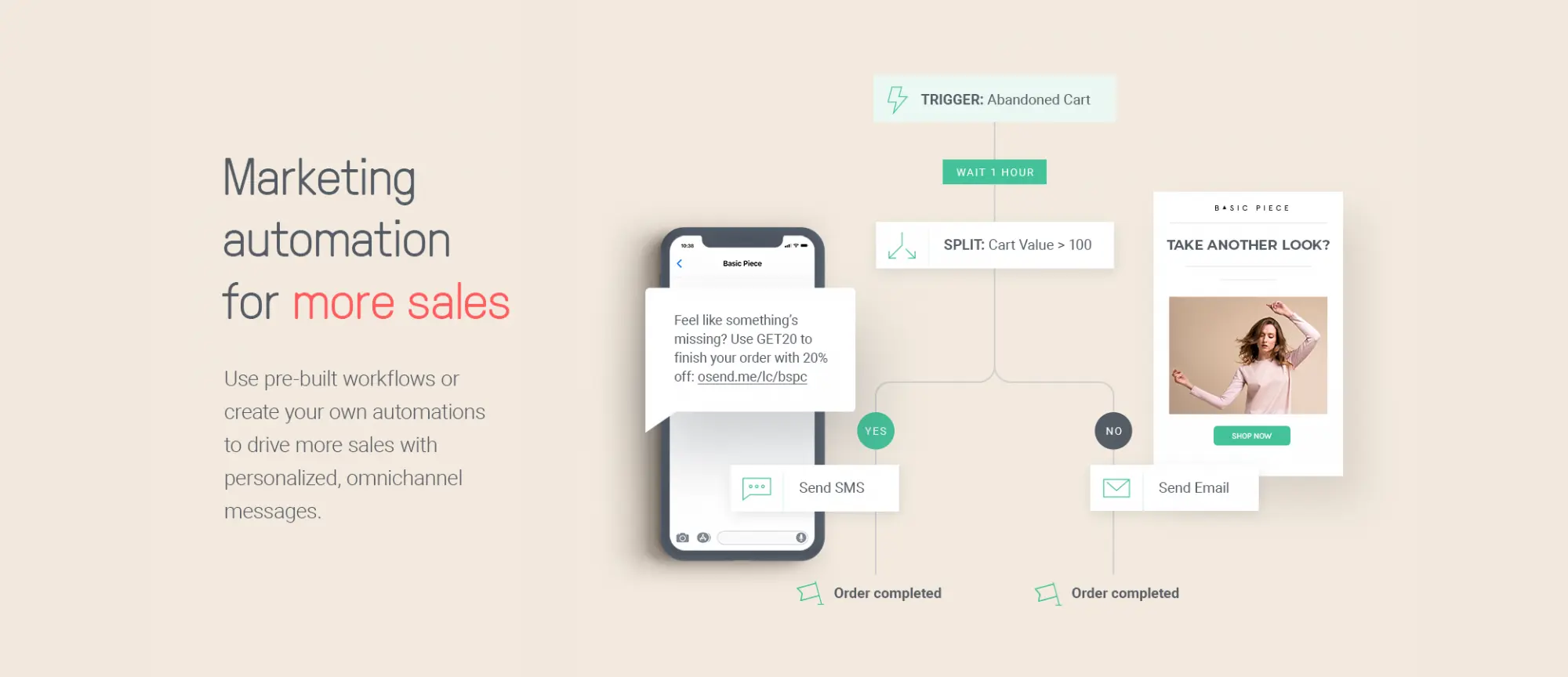 Key features :
Create Pre-built Workflows which is very easy.
No coding skills required.
This plugin allows you to drive sales, even when you are offline !
Able to organise contact lists by segmenting your customers and visitors.
Easy integration with Shopify to get started.
Drag-and-drop newsletter builder - create visually stunning emails.
Compatibility - stay connected with your customers.
Tracking helps you - understand - visitors' choice over your products.
Upto 500 emails/month this plugin is totally free. To unlock more emails, contacts, and SMS, plans start at $16/month.
6. ReferralCandy
Don't you reward your customers for referring your store to others? If you are not rewarding, you are missing out on sales.
It is the appropriate time to reward your customers.
You can turn your existing customers into influencers and salespersons for your brand, and acquire new customers by ReferralCandy.

ReferralCandy is one of the best Shopify apps to give your customers incentives to refer their friends.
The reward can be chosen by your own choice for unlimited referrals.
Key features :
Automatic reward delivery and referral reminders.
Seamless Integration with Google Analytics, Adroll, ReCharge, and more.
Automated referral programs - directly rewards customers.
Ensure your emails and pages look great on any device.
Invites customers after checkout.
Fraudulent activities - automatically banned.
ReferralCandy plans start at $49/month.
7. Plug in SEO
Concerned about troubleshooting any SEO issues, to drive more traffic? Then Plug in SEO helps in solving anything related to your SEO queries.
Plug in SEO - an essential SEO plugin,helps you conduct your own on-page optimizations, improve your search engine rankings, and increase traffic without any fuss.

Key features :
Plug in SEO genuinely improves your organic rankings by optimizing all the major SEO issues of your store.
SEO data like meta tags and descriptions can be edited.
SEO plugin helps fix broken links.
Sets target focus keywords on all your product pages.
Optimizes your blog for higher rankings.
This plugin offers full control over the SEO of your online store.
SEO analyzer offers suggestions to fix any issues.
Monitors your organic traffic through Google Analytics.
Automated SEO audits to check for any SEO issues on demand.
Available with a free 7-day trial and costs $20/month after that.
8. Instafeed
Want to use your Instagram content to drive fresh content to your Store? Then definitely, Instafeed would be the best choice.
Instafeed - creates custom shoppable instagram feed that will expand your growth.

Key features :
This plugin helps to keep your content updated regarding your store.
This plugin will grow your Instagram audience,shows social proof too.
Instafeed can be used to create shoppable posts on Instagram.
Instagram audience - shopify customers is possible with this plugin.
Compatible in all devices.
Flexible post layouts and themes to use.
Product tagging is allowed.
Free plan available with basic feed features. Paid plans with advanced features start at $5.99/month.
9. Accessibily
Missing out on your sales due to inaccessibility?
We have, got you accessibily for you that would make your customers convert into potential customers.

Key features :
Accessibily makes the site readable.
Make fonts more readable and links more noticeable.
Easily adjustable colors for the site.
Fast Install - takes less than a minute.
Helps with WCAG/ADA compliance.
Different languages can be chosen by which you wish to display the widget on-site for your visitors.
Pricing - 7 day free trial and $5/ month for paid one.
10. Printful
Looking forward to start printing t-shirts and also to promote your store? Do it with Printful where you get support in every stage of the process.
Printful is a dropshipping app that lets you run your business without having to worry about inventory.
To be more clear, it's a print-on-demand app that lets you sell shirts, mugs, leggings, etc. without having to produce, store, or ship them.

Key features :
Printful plugin provides comprehensive services.
Easier for sellers like you to set up the store completely.
Offers a low-risk way to deliver quality goods to customers.
Gets you more return customers.
No investment needed, pay only when an order comes in.
Control what you earn—you set your own retail price.
Saves time on designing,as in-built tools are available.
Reduces waste, improves packaging, and extends eco-friendly product collection.
Give a personal touch with product personalization.
Boost your brand's visibility with custom branding.
Printful is absolutely free.
11. Pre-order Manager
Want to take pre-orders for your out -of-stock products?
Pre - order Manager is a Shopify plugin that takes pre-orders instantly.

Key features :
Adds Preorders to your store in a few-clicks.
Create Preorder rules and apply them to any number of product groups.
Unlimited Pre-orders.
Offers Pre-orders discounts.
Track preorders and preorder revenue from the sales dashboard.
No extra coding or theme customizations needed.
Fully compatible with AJAX carts, collections, and homepages, as well as quick-view pop-ups.
Includes 24/7 live app support,as well as phone or email support.
14 day free trial and basic plan starts at $24.95/month.
12. Recurring Payments
Want a recurring subscription?
Then go for recurring payments.
Recurring payments are charges a merchant makes to a customer's credit card or account according to an agreed schedule.

Key features :
Auto-charging subscriptions fully integrated with checkout, orders, themes, shipping, and taxes.
Smart subscription management with the ability to edit customer subscriptions.
Customer portal with the actions - to your customers - subscriptions after purchase.
Subscription widget design can be adjusted for any theme with a built-in editor and online preview feature.
Invoices -Your customers can use any payment method.
Triggers a question when a recurring order is canceled to understand your customers' motivations.
Easy to set up and edit various email notifications.
Discounts available based on purchase frequency.
Now the recurring payments plugin comes totally free.
13. Gift Reggie
Want your customers to create their own wish lifts and gift registries through your site?
Wishlists and registries are a great way to make more sales and build brand awareness, and hence you can use Gift Reggie for that choice.
Key Features :
Gift Reggie plugin allows your customers to send their wish lists and registries to lots of other potential customers.
Works within the Shopify admin panel.
Full white label integration with your store theme.

User-friendly dashboards.
Automated registry and wishlist updates.
Used for Increasing sales.
Builds brand awareness.
Starts at $9/month with 5 active registries.
14. Return Magic
Do you want to give your customers a magic return experience?
Why are you waiting? Just give your customers Return magic and see the excitement in your customers.
Return magic integrates easily with your store and creates a seamless return experience for your customers.
Key features :
Creates your branded return portal.
Provides choice between refunds on the original payment method, gift card refunds and exchanges for ultimate convenience.
Increases gift card refunds, improves your cash flow.
Smart rules to protect profit.
Actionable insights with advanced analytics.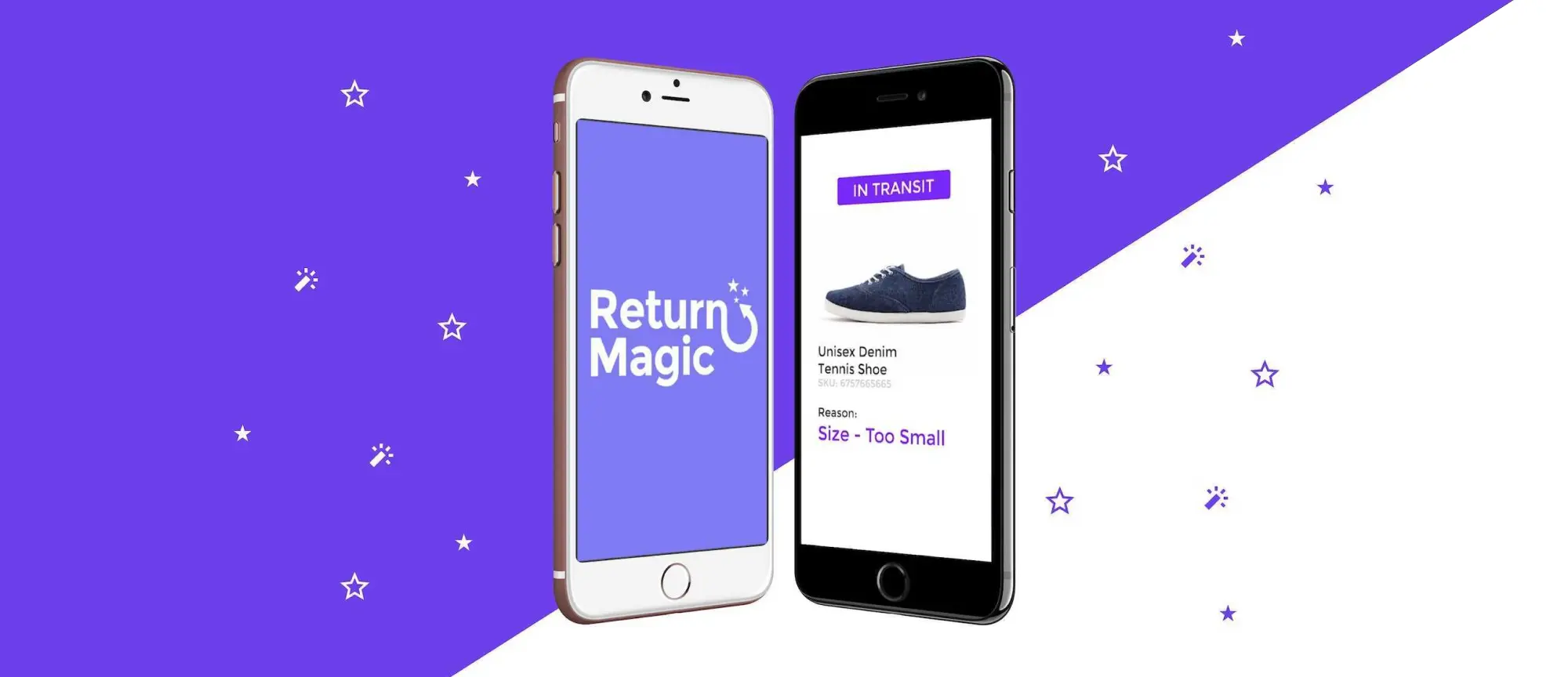 Return Magic plugin creates a return portal on your store that sits on your own domain.
The return portal is automatically branded to your store and integrates seamlessly.
Price starting from $10 per month.
15. Form Builder
Have you ever got into confusion while creating the forms on your store due to a lack of technical expertise?
If yes, then it's time for you to switch over to the Form Builder Shopify plugin that is capable of helping you solve any issue, considered an optimal tool to build various forms.

Key features :
Build forms are fully responsive and user-friendly.
Provides an unlimited number of input fields.
Creates an unlimited number of forms.
Creates mobile-responsive forms that work on any device.
Easy to display your form anywhere by shortcodes.
Automatically collects information about customers.
Customizes contact form without coding.
Allows you to customize the "Thank You" message after your customer submit the form.
Ensures data security and compliance.
Free 7 day trial and basic plan comes at $ 9.90 / month.
16. GemPages
Ready to create a responsive eCommerce storefront that drives sales easier? GemPages builds high converting page types for any of your business.
This plugin also brings your store design to the next level and the best part is you don't need to know any code.

Key features :
60+ elements, 60+ templates available for everything.
Attractive product offers & an immersive buyer experience.
Pixel-perfect precision.
Intuitive drag and drop editor.
Unlimited pages for all plans.
Responsive web design on all devices.
Enhanced brand consistency with global styles.
Compatible with most Shopify themes and Online Store.
Seamless integration with other Shopify Plugins.
Easy-to-use product page builder.
Page scheduling available to publish your product for maximum impact on time.
Tracks your page performance with A/B testing and Google Analytics.
10 day free trial and basic one at $15/month.
17. UpPromote
Looking to scale up your product by affiliate campaign?
Then,UpPromote can be used to help you build a professional campaign and also to approach potential affiliates and influencers smoothly.
UpPromote helps you to create an affiliate program for your store.
UpPromote process - Registration form, Branded affiliate landing page - encourages you - joining the program.
They receive an affiliate link /coupon code - promote your products.

Key features:
UpPromote enriches your market reach.
UpPromote tracks all orders & completed referrals.
Makes it easy to pay affiliates through PayPal, store credit, and manually etc.
Powerful Affiliate management plugin.
Individual portals available for affiliates to get resources and track their performance.
Free plan available, paid plans start at $21.99/month with advanced features - store credit affiliate payments and customer signups for affiliate programs.
18. Tidio
Want a popular customer service platform for your store?
Tidio is a popular Shopify plugin, making merchants all around the globe more efficient.
Tidio provides customer service platform that combines Live Chat, chatbots, Email, Messenger, and Instagram to instantly communicate with your customers.

Key features :
Uses the Live Chat to reply to your customers instantly and increase sales.
Offers self-service for checking product availability, informing about deliveries, etc.
Supports multiple languages.
Rich widget customization options available.
Increases customers performance by automating things.
Uses the best e-commerce tactics to increase your sales.
Combines all communication channels in one place for seamless customer service.
Supports for 20+ integrations.
Available at completely free cost.
19. Justuno
Want to personalise your shopper's buying experience along with SMS marketing campaigns?
Then Justuno is the right choice for you along with a popup maker to create easy popups.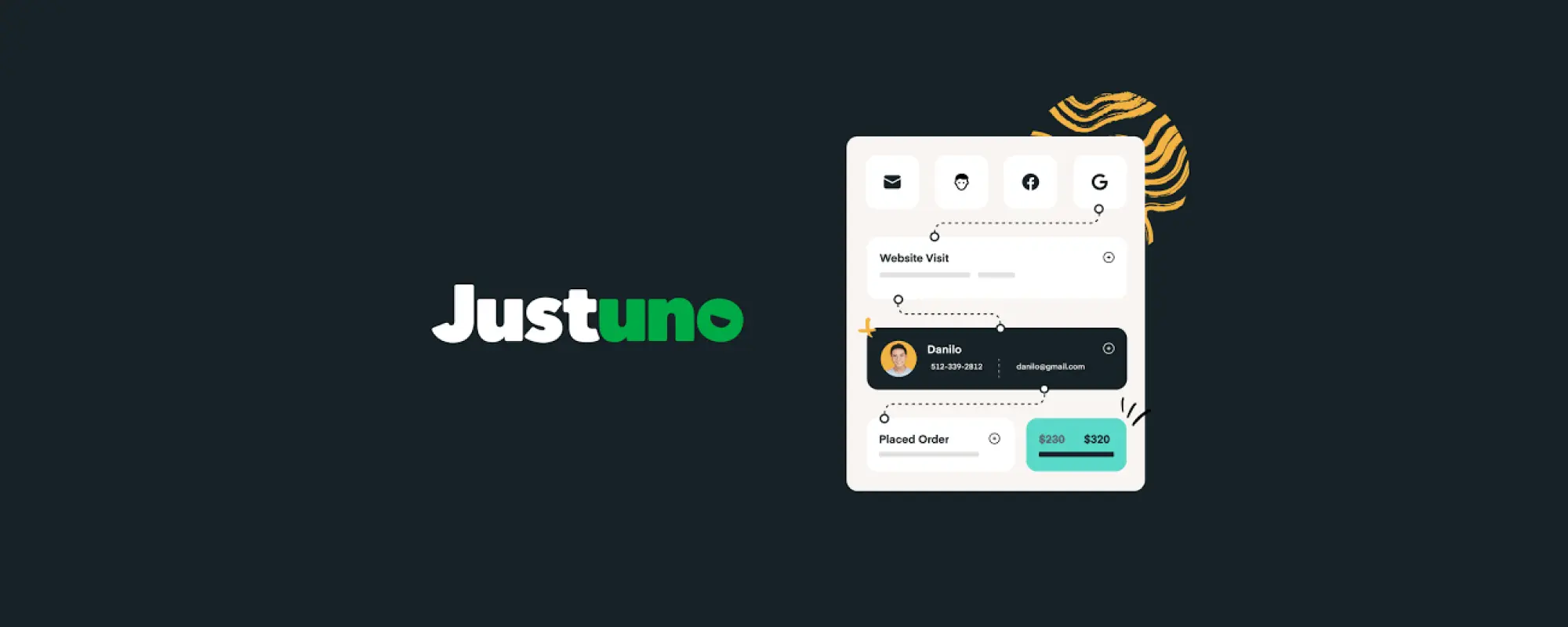 Key features :
Justuno includes lead capture ,SMS & email marketing campaigns.
Collects more zero and first-party data.
80+ advanced targeting rules including geo-targeting, exit intent, cart contents, traffic source, and more.
Uses product recommendations including upsells, cross-sells, best sellers, recently browsed - on your site.
Runs A/B tests to optimize campaigns.
200+ Pre-built template designs from industry leading partners to get started for your site.
Free for around 5000 monthly visitor sessions.
20. Weglot
Want to translate your store in multiple languages for different customers all over the world?
Use weglot !
Weglot is a complete eCommerce translation solution for your Shopify store.

Key features :
100+ languages available for translation.
Translated checkouts, email notifications and dynamic contents.
No code installation required.
Instantly translated store.
Intuitive interface and dashboard to edit translation.
Fully compatible to your store and theme.
Translate images, SEO metadata and external links.
Easy customization - adds languages in few seconds.
Active and responsive support service to help you customer.
Totally free of cost.
21. Privy
Thinking of how to grow your email list? Cool,we have got you privy.
Privy - free box of email, marketing, conversion, and SMS tools, including popups and banners that helps to prevent exit and grow your email list from within your Shopify store.
Key features :
Privy is fully customisable with mobile-friendly displays featuring email pop-ups, banners, flyouts, email gathering tools, and lots more.
Coupon integration, both single and bulk use.
Get autoresponder coupon codes for your popups, emails, or SMS.

No developer skills needed.
Create campaigns based on cart abandonment, cart value, exit intention, scrolling, geography, device type, number of visits and much more.
Test your reach and response with an automated A/B split test.
Use free shipping bars to improve cart conversion rates.
Run upsell campaigns using add-to-cart buttons.
Automatically send communications including newsletters and abandoned cart and order emails or SMS.
Uses triggers - time on page, exit, scrolling patterns - to decide when to show offers to your shop's visitors.
Uses real-time reporting to know how your campaigns are performing.
22. Adoric
Whether you are looking to convert more visitors to paying customers, grow your email list?
Then Adoric can be your choice.
Adoric is a lead generation, conversion optimization software you can use to create pop-ups on your store.

Key features :
Adoric plugin reduces cart abandonment with exit-intent popups.
Get back your abandoning visitors.
Increases user engagement.
Grow your email list.
A/B test your marketing popups campaign.
Geolocation targeting available.
Create in-page marketing content without the help of a developer.
Tracks your marketing performance.
Create desktop, tablet, and mobile variations of your pop up campaigns.
Free -1,000 pageviews/month and basic one starts at $9/month.
23. One click Social login
Want your customers to login with their favourite social media in just one click?
One Click Social Login provides automatic signup and signin integration with 10+ social networks.

Key features :
Customised layouts and themes available.
Enables the automatic installation -easy and customizable.
Configuration available for all the social networks on the admin panel.
Gets personalized experience for your customers.
Unlimited user login and registrations.
Tracks registered users using the one click social login admin panel.
Social login popup is fully customizable.
Makes the plugin login more classy.
Allows to apply your own design and thereby integrates with your store.
Free plan available and basic one comes at $2.99/month.
24. Shopify email Want to connect with your customers by email marketing?
Shopify email connects with your customers and build lasting relationships with email marketing tools.

Key features :
Automated email campaigns to avoid repetitive tasks.
Connect with customers at the right time based on your customer's journey.
Wide collection of email marketing templates like products, sales, restock, newsletters, holidays, events, and more to use for your store.
Customizable email marketing campaigns.
Personalizes your subject line, with customers information for a more engaging experience.
More flexible and schedules email to send at a desired time.
Segments emails - ensures the right message-right person.
Tracks results including open and click-through rates, products added to carts, and purchases.
The first 10,000 automated emails/month are free and pay $1 for every 1,000 emails you send after that.
25. Yotpo Product Reviews and Photos
Want to utilise and integrate data-driven solutions for reviews, customer loyalty etc?
Yotpo helps thousands of success-driven e-commerce store owners to move their business forward with increased sales using customer-content as the vehicle.

Key features :
Yotpo lets you increase conversion by showcasing your content .
Yotpo boosts your brand's discovery and increases traffic with searches.
Collect reviews, ratings, photos, and Q&A from customers.
Uses analytics and customer feedback to help you make better business decisions.
Build a loyal brand community who will endorse your business and drive traffic to your store.
Shares user-generated-content on social media.
Also flags negative reviews that require your attention.
Free one and paid plan comes at $15/month.
Wrapping up
Finally you are here !
Be Clear with what you want to do as part of your overall business strategy, then dive deeper into each aspect of strategy like product selection, product descriptions, marketing, upselling, shipping and payment, customer support, automation, etc.
The above list of Shopify apps will not suit every owner,choose what suits you.
We have given this post, by analysing multiple areas of business, to find the ones that we think are worth investigating for you.
Along with this you can also integrate your shopify store with eBay to effectively boost your sales.
There is always more to explore and to try!
Do tell us about your fav shopify store in the comments and tell us if you need any further info!
Signing up until our next post 😊!