Do you know that you can do anything on your website with a plugin? Why? Because, Plugins are the building blocks of your WordPress site.
They are important because they play different functions in your website to improve SEO, add contact forms, offer email opt-ins, create an online store,increase site speed.
There are thousands of WordPress plugins, but you may be confused which WordPress business plugins to choose.
Caution: Installing unnecessary plugins can make your site's speed low.
WordPress plugin helps you capture, organize, and engage your visitors with free forms, live chat, email marketing, analytics, and a CRM.
In this blog, we'll share the best WordPress plugins every website uses that you should try.
1. GoZen Growth
Looking for a simple WordPress email marketing plugin to drive more traffic and grow your business?
GoZen Growth is an outcome-driven email marketing plugin that makes email marketing simple thereby making better growth of audience and sales in business.
This plugin automatically increases your revenue by outreaching to the majority of the audience through the email marketing software.

Increases customer value, increases sales through customization.
Personalized Email Marketing Software for all industries.
This plugin improves email marketing with a low cost option that is affordable to everyone.
Key Features :
400+ Email templates both plain text and HTML - enable organizations to create industry.
Drag and Drop Email Editor is available to customize email templates - suit your campaigns.
Integrated with popular ESPs so importing contacts becomes easy.
Comprehensive dashboard with key performance indicators.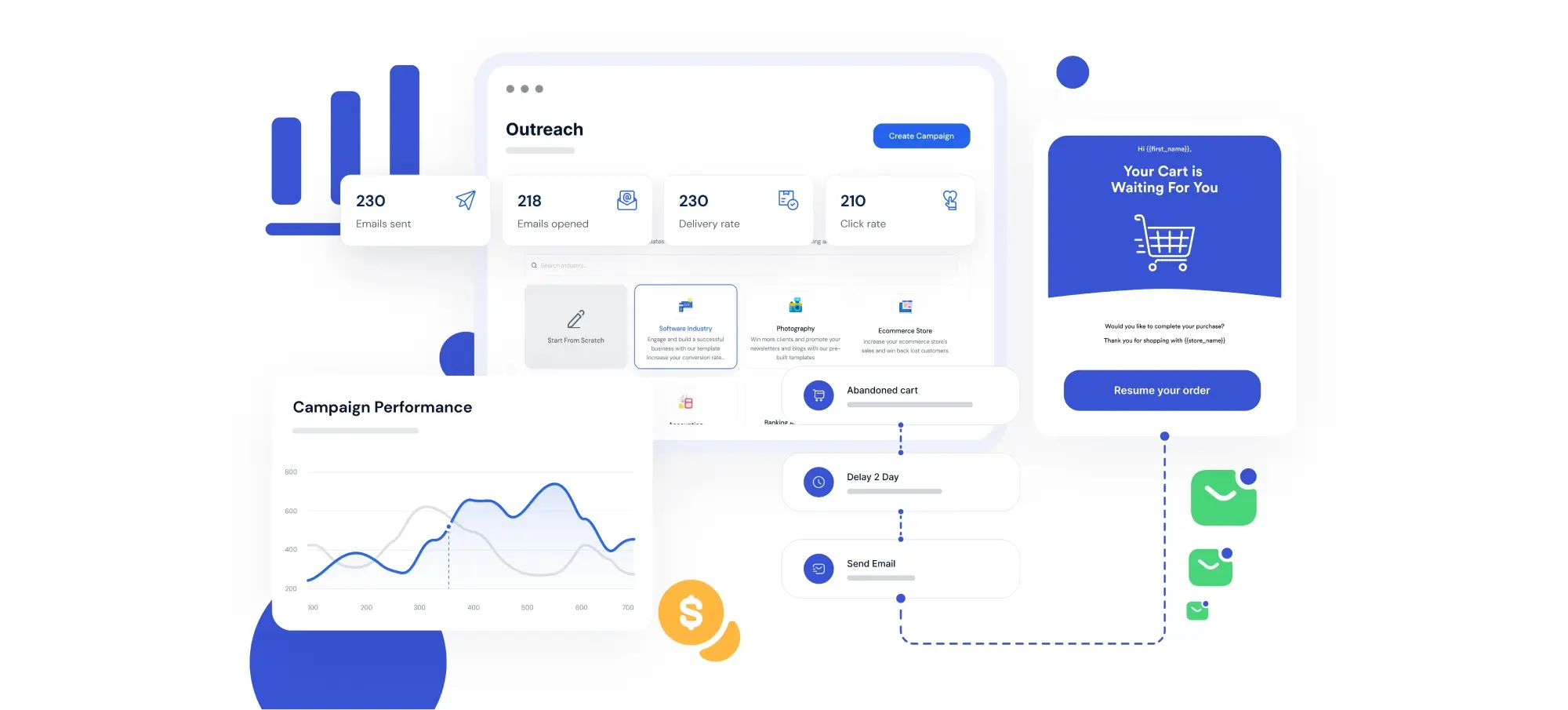 Monitoring and managing all market campaigns at one place.
Multi-user access is allowed.
Collaboration is easy.
Mobile friendly Email templates,email scheduling and email campaign reports.
Unlimited contacts and 5000 emails/month on free plan and 15000 emails/month on payment of $99.
Seamless integration with top email marketing service providers like MailChimp, Square space and more.
2. GoZen Forms
Do you wish to create forms on your own like Google forms? Then GoZen forms can help you with that excellently.
GoZen Forms simplifies data collection by creating best forms from the templates available.
This plugin helps to create forms by selecting templates.
This plugin creates, modifies questions and shares them on site, thereby analyzing responses in no time.
This plugin requires no coding.
Key Features :
175+ pre-designed templates are available that cover every sector and can be used for any industry.
Customizing and sharing forms are very easy.
No-code form builder lets you create dynamic and interactive forms.
Speeds up form filling process.
Quick active responses to the right answers.
Integration is simple which helps to connect with your favorite apps.
Embedding options are available through which forms can be added to your site and can also be shared through emails.
Analyses response in single click.
Seamless integration with 10+ service providers like Google Sheets,MailChimp, etc.
Increases Conversion Rate.
GoZen Forms can be signed up for free if you haven't used it yet.
3. HubSpot
Looking for an all-in-one solution for managing customer relationships with CRM?
Then HubSpot is the best option for you which has an unique integrated CRM, that is able to access from your WordPress dashboard.

This plugin displays all your popup data within the HubSpot CRM and lets you contact customers directly from there.
Key Features :
Easy to set up.
Visual drag-and-drop popup builder.
Pre- built form templates.
No coding required.
Adjustable pop ups to match the style of your website and brand.
Automatic follow-up emails when people submit a popup.
Flexible targeting and trigger rules.
See how your forms are performing with built-in analytics.
Live chat and chatbots.
Works with plugins like WPForms to integrate existing forms with the HubSpot CRM.
The HubSpot WordPress plugin includes CRM, live chat, email marketing etc.
Paid plans start at $50 per month.
4. Woocommerce
Want to sell products or services on your website?
Yes, WooCommerce is an ecommerce wordpress plugin for that.
WooCommerce is the leading ecommerce plugin for WordPress — it converts your WordPress blog into a fully functional online store.

This plugin includes marketing, payment, and shipping options.
This plugin builds high-converting checkouts, order bumps, upsells, and automations to boost your revenue.
Key Features :
Robust, customizable eCommerce program.
Virtually endless customization.
Makes it easy to add WooCommerce to WordPress in minutes.
The core functionality of WooCommerce is free.
Allows for secure and flexible payments.
Shows reviews and ratings.
Add sorting and filtering functions.
Unlimited images per product.
Enable subscriptions and tiered pricing.
High-quality, reliable plugin.
High level of customization.
Adaptation of tools according to your needs.
Extensions help to add lesser-known payment gateways.
Cost is around $10 per month to cover basic features.
5. All in one SEO
Is there a SEO toolkit available for your website ? If so, why does SEO matter so much?
Yes, it is the All in One SEO which is a popular comprehensive on site SEO WordPress plugin.
SEO (especially this plugin) helps your visitors to find your website by writing better titles, meta descriptions, altags,etc.

This SEO plugin helps in making optimizations that rank your website highly in search results.
Key Features :
Conducts site audits.
Manages internal and external links.
Dashboards and tools are intuitive.
Provides redirection whenever you delete a content.
User-friendly, Comprehensive solution to monitor.
Improve your On-page SEO.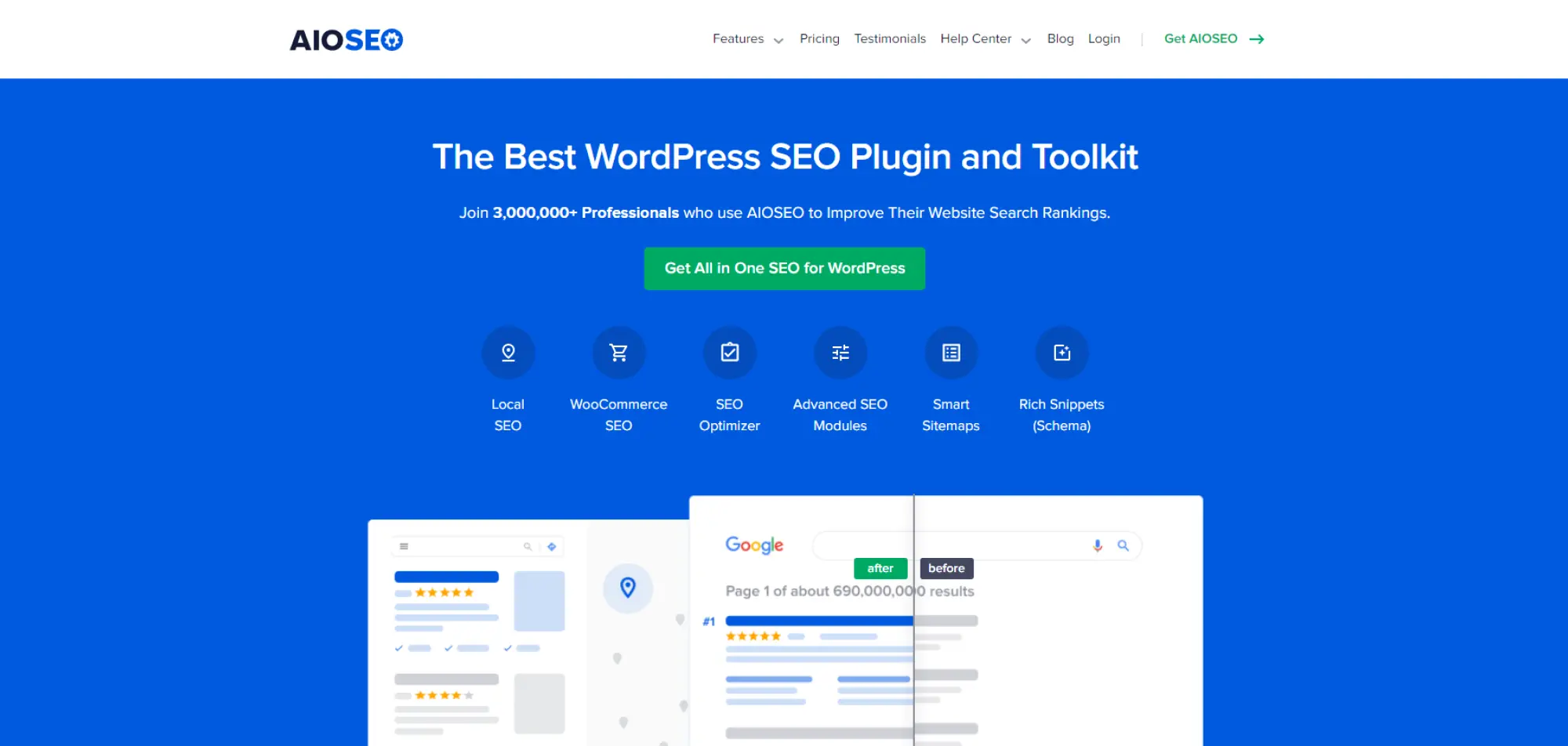 Helps you to get more reviews on your content.
Setups wizard to quickly adjust settings.
Optimizes your website for search.
Provides a smart SEO checklist for your every content along with TruSEO score.
Free version available and the paid one comes at $99 per year.
6. Trust Pulse
Looking for a social WordPress plugin to drive sales?
Then,TrustPulse is the best social proof plugin available for driving up conversions.

This plugin allows visitors to see real-time customer activity as eye-catching activity bubbles.
This plugin notification adds credibility.
Key Features :
Uses FOMO (Fear of Missing Out) to boost your sales.
Leverages with Real-Time Event Tracking of your website all 24/7.
On Fire social proof notifications to the right people at the right time.
Advanced targeting rules and timing controls.
Customized features that attract visitors to your website.
Provides analysis that shows the highest conversions.
Easy to set up and works on any website.
Seamless integration with WordPress plugin and any other websites like Shopify, WooCommerce, square space,and more.
Free plan available and paid one comes at $5 per month.
7. UpdraftPlus
Looking for an easy backup plugin to restore all your data?
UpdraftPlus is the most trusted WordPress backup plugin that ensures having a secure backup ready at any time.

This plugin is the world's highest ranking and most popular scheduled backup plugin, with over 3 million currently-active installs.
Key Features :
Allows you to set up automatic backup schedules.
Engages with easy-to-use interfaces.
Allows you to save your backups to several cloud storage services.
Backup and restoration with single click.
Multisite Compatibility.
Provides flexibility to choose your backup schedule and remote storage location.
Installed on more servers and rated higher.
Sophisticated reporting and emailing capabilities.
Free for the base plugin, Paid one comes at $70 per year.
8. Bloom
Looking for a popup plugin exclusively for blogging?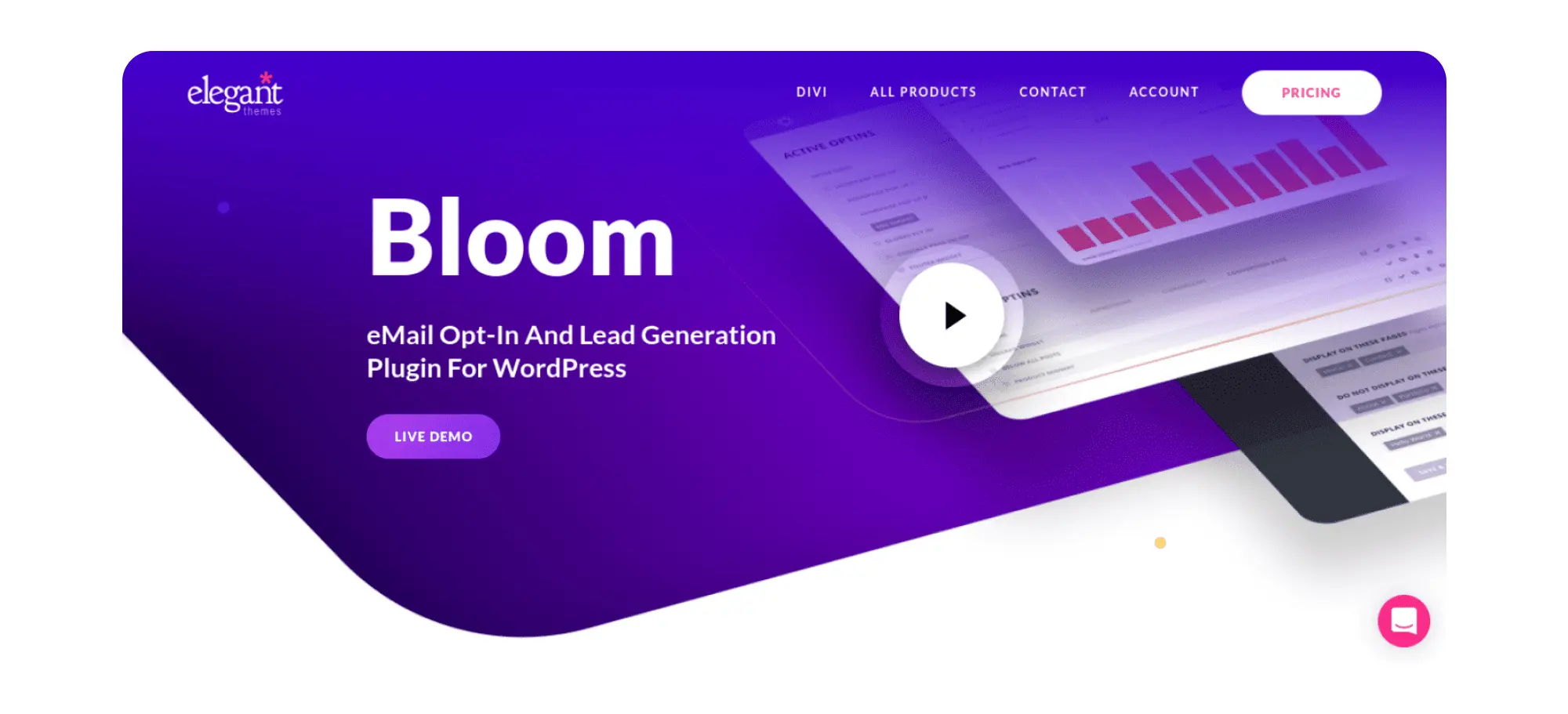 Bloom is a popular Stand alone WordPress popup plugin that provides an easy-to-use WordPress popup maker for bloggers.
This plugin consists of email marketing and opt-in service that can help you grow your newsletter signup list, collect leads, and convert your visitors into followers.
Key Features :
Automatic lightbox popup with drag and drop pop-up maker.
Multiple optin types including sidebars below the signup forms.
Basic post and page-level targeting.
Basic time delay, scroll, form submission triggers.
Pre-built popup templates with easy customization.
User Interface is quite easy.
Integrates with popular Email Service Providers.
Paid one comes at $89 per year .
9. Thrive Leads
Looking to capture leads quickly and grow emails ?
Thrive Leads is designed to help you capture leads on your WordPress site and grow your email list.

This plugin connects to your favorite tools, plugins, services and web applications, allowing you to automate repetitive tasks and focus on growing your business.
Key Features :
Simple Drag and Drop editor to customize sign-up forms.
Beautiful Popup templates available.
Multiple types including lightbox popup, inline forms, 2-step optin, slide-in forms etc are available.
Basic A/B testing.
Detailed Analytics for your sign-up forms.
Page level targeting includes tags, post types, and more.
Integrates with all Popular Email Services.
Mobile friendly popups for small devices.
Pricing - Starts from $97 per year.
10. Shared Counts
Looking for a fantastic social sharing button that is simple to insert share buttons either before or after post content ?
Shared Counts is the must have plugin on any website or blog that wants to be catchy and trending.

This plugin increases traffic and engagement by helping readers share posts and pages to their friends on social media.
Key Features :
Unique and creative caching methods to get millions of page views each month.
Switch from HTTP to HTTPS to avoid being flagged.
Social Counts preserves your social share counts to never lose your stats.
Many Share Button Styling options available.
Shortcodes to manually display the buttons.
Liberal usage of hooks and filters.
Developer friendly.
Everything is customizable, possibilities are near limitless.
Data (counts) are stored and cached in post_meta which makes it easy to access for extending.
Supports share counts for a ton of social media platforms like Facebook, Pinterest, LinkedIn, and Twitter.
Completely Free.
Wrapping up
It feels like it's impossible to run a WordPress website without adding functionality through plugins.
But a good plugin has the power to skyrocket the success of your business on online through
Email opt-in forms.
Social sharing buttons.
Customization and Optimisation of your content to rank in search engines.
Also, Plugins greatly improves user experience, with higher engagement and better chances of reaching a wider audience.
Whenever you are left out with no option these popular, trusted plugins will help you to get started which is the ultimate idea of this post.
Queries are awaited !