Whatis chatgpt?
Chatgpt is an AI open-source tool developed by Open AI in November 2022. Chatgpt uses advanced language processing to create a chatbot resembling human language. Chatgpt is used for various purposes like coding, generating e-books, spot-on responses for queries, suggesting keywords and optimizing SEO content based on prompts.
Types of Chatgpt:
The default GPT-3.5 version
The default GPT-4 version
The browsing-enabled GPT-4 version
The Plugin-powered GPT-4 version
The default GPT-3.5 Version is the basic version.
Both paid, and free users can access it. It cannot give the latest updates and news articles, as it has trained to provide data only up to 2021.
The default GPT-4 version is the latest advanced version associated with chatgpt. It specializes in the creative and mathematical side.
Browsing-enabled GPT-4 version helps users with up-to-date and factual data.
Plugin -powered GPT-4 is an upgraded version to generate PDFs and workflows.
Whyseek out alternatives to chatgpt?
Because it is,
Designed as a chatbot, so it cannot provide exact solutions.
Trained to give data only up to 2021.
Not able to export different file formats.
We need to pay to access additional advanced features
Due to its vast popularity,the server goes down anytime.
Alternatives of chatgpt:
Content.AI Playground
Bard AI
Bing AI
Chatsonic
Hugging Chat
Open AI Playground
Pi, your personal AI
Claude AI
You chat
Perplexity AI
Jasper Chat
Github Copilot X
Replika
Chai AI
Quora Poe AI
Amazon Codewhisperer
Neeva AI
Elicit
Socratic AI
DialoGPT
ELSASpeak
Content.ai is an AI writing tool. The playground feature in content.ai is built based on chatgpt. It generates creative text and AI images based on the query. It is a good chatbot for users looking for an AI that works precisely like chatgpt.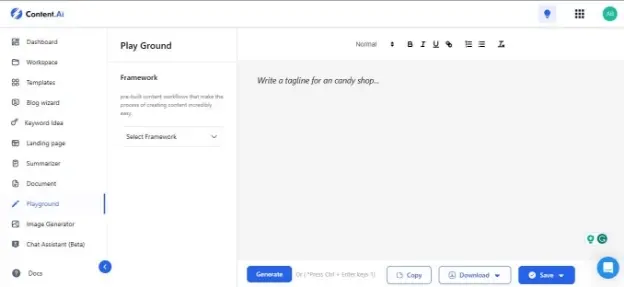 Let's dive into content.ai playground's unique qualities:
You can generate unique content based on various pre-built templates in the Framework section.
You can use it to create stories, FB ads, and more.
Added advantage is we can access it anytime to communicate due to less popularity.
Technology Used: Open AI's GPT-3.5 turbo.
Cost: Free access is available, with the plan range starting from $9/month.
In March 2023, Google developed Bard AI as a competitor to ChatGPT. Bard AI provides accurate responses collected from Google. It offers real-time assistance and aids in generating unique ideas through text.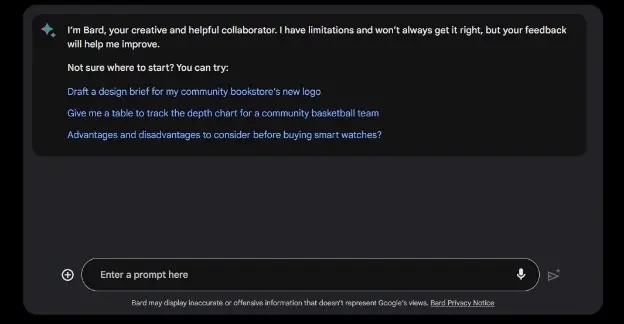 Let's dive into Google Bard's unique qualities:
Generate and debugs code.
Translates different formats of data to multi-languages.
Technology Used: LaMDA( Large model for dialog applications)
LaMDA: is an Artificial intelligence language model developed by google. It aims to generate more natural responses between the user and the AI bot.
Cost: Currently,it's free to all kinds of users.
Microsoft associated with Open AI and implemented a chatbot in its existing Bing search in February 2023.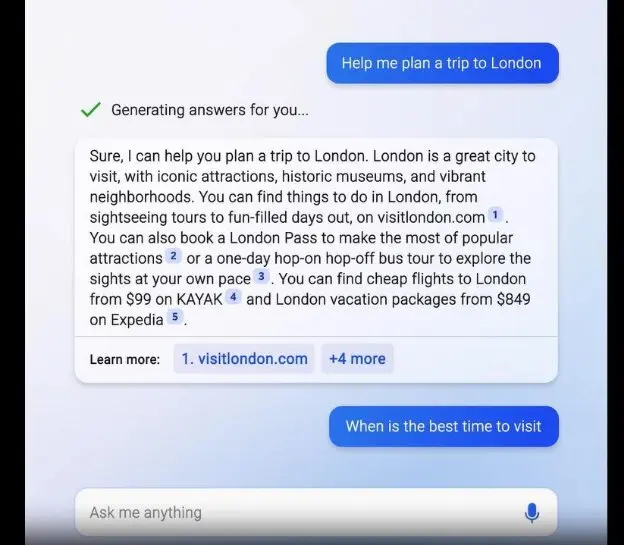 Let's dive into Bing AI's unique qualities:
Provides source links related to the chat.
Provides tailored answers like recommending holiday destinations based on the user's query.
Give weather forecasts and movie timings.
Technology Used: Open AI's advanced artificial intelligence language model GPT-4.
Cost: The service is free for all users.
Chatsonic was launched in December 2022 with an eye-catchy tagline,"Like chatbot but with superpowers".
Chatsonic uses Google to fetch data carrying the latest information and deliver high-quality responses.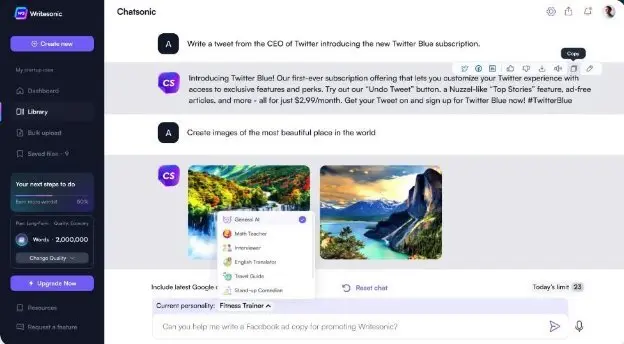 Let's dive into Chatsonic's unique qualities:
Chatsonic built 16 characters from various skilled people to make exciting chat conversations for users.
It can even voice chat like Siri or Google Assistant.
Users can convert the voice chat to different file formats and share later.
Technology Used: Open AIs GPT-4
Cost:
Offers 25 text generations on a free plan.
Unlimited plan starts at $16/per month.
The Hugging Chat released this software in April 2023. Despite it's limitations compared to chatgpt, it remains a commendable open-source alternative. It requires an account to use.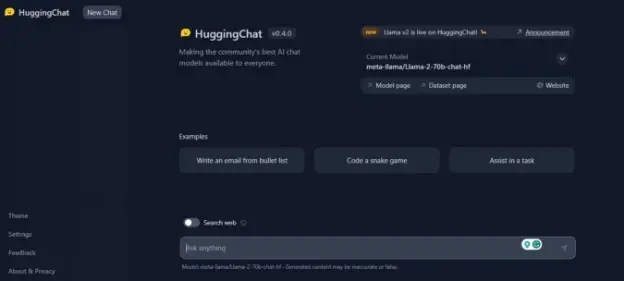 Let's dive into Hugging chat's unique qualities:
It willbe an excellent tool for generating codes, food recipes, and humour.
It avoids responding to sensitive queries based on racism and badmouthing personalities.
Technology Used: Meta AI(LLaMA)language model
Cost: Free.
Open AI playground is a professional use platform created by the company behind chatgpt. Its sole purpose is for developers and researchers to test various AI models and learn about their work and the future of AI.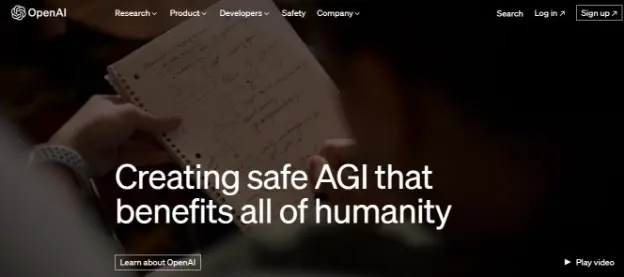 Let's dive into Open AI playground's unique qualities:
We can develop customized applications based on our data sets. - Chatgpt's speed and accuracy are implemented here.
Drag and dropdown feature to access all the models of AI.
Technology Used: GPT-3.5 turbo.
Cost: Offers $18 as starting credit. You need to pay to access beyond the limit.
It was developed by Inflexion AI and launched on May 2023. Pi was designed moreover like a personal assistant for every user to vent their thoughts flowing in mind. Overall, it acts as a supportive, fun and loyal friend.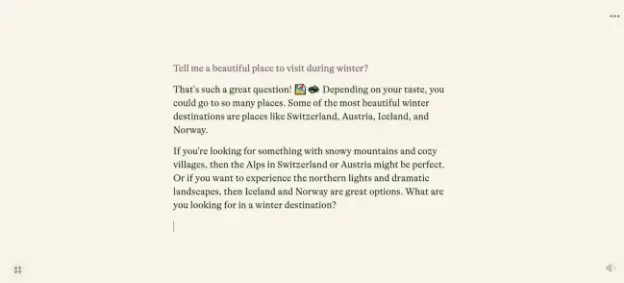 Let's dive into Pi's unique qualities:
It goes beyond limits to give personal advice for our situation. - It is effortless to use with no account required.
It is working to lower its hallucinating responses.
Technology Used: NLP and machine learning.
Cost: Free access.
Claude AI is the brainchild of Anthropic, launched in the UK and the US in 2023. It has three versions Claude, Claude 2 and Claude Instant. Claude's models effectively handle various tasks like coding, content creation, and email management.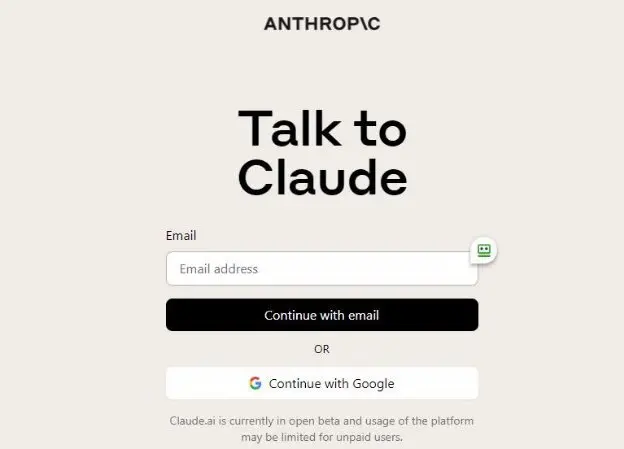 Let's dive into Claude AI's unique qualities:
Claude AI's data is limited to December 2022 and may know some information in 2023, so it is an excellent alternative to chatgpt.
Claude is trained to predict the following words in the sentence.
It can process vast amounts of data within a blink of an eye with perfect accuracy.
Technology Used: Constitutional AI(specific rules and principles to train its models)
Cost: Free to use.
9. You chat:
You.com, a search engine company, developed and launched "You Chat" in December 2022. Like any other AI chatbot, it offers the same features as chatgpt. It sometimes commits errors, as it's still in the development phase.

Let's dive into You chat's unique qualities:
Uses

Google

for generating text output.
Cite sources at the end for precise information.
Technology Used: Open AI's GPT-3.
Cost: Free access at any time.
It was developed and launched by Perplexity in 2022. It is one of the high-quality featured AI chatbot for businesses. It is simple to use and provides text generations with citations to check.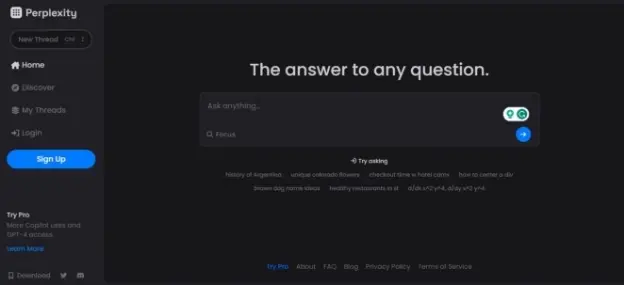 Let's dive into Perplexity AI's unique qualities:
It Provides information even from Wikipedia, LinkedIn.
It also responds to the most happening headlines.
It uses

Bird SQL

to grab data quickly from Twitter.
Due to vast internet sources, it copies the content without verifying and causes plagiarism issues.
Technology Used: Open AIs GPT-3.5 and Microsoft Bing search.
Cost: Free
Jasper Chat is part of Jasper.ai, launched in December 2022. It is a conversational AI chatbot designed for business-related high-content creatives like blogs, articles, emails, newsletters and ad copies.

Let's dive into Jasper Chat's unique qualities:
Like chatgpt, its content is limited only up to 2021.
It offers multilingual frameworks, where it makes easy for marketers to write local product descriptions
A perfect chatgpt alternative for marketers and advertisers.
Technology Used: Open AIs GPT-3.5
Cost: You need Jasper.AI's boss/ business plan to access Jasperchat. Its pricing starts from $49/month.
In 2021, GitHub and Open AI collaborated and created Copilot X. It uses large language models to respond and helps programmers to complete high-quality code.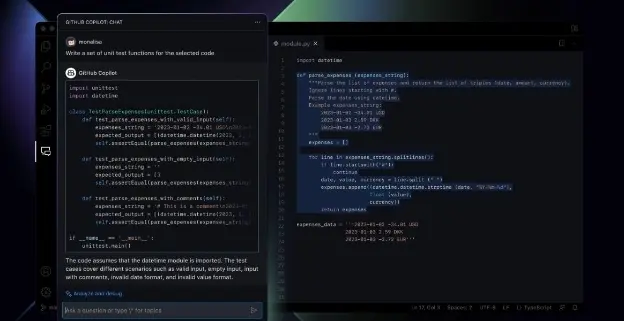 Let's dive into Copilot's unique qualities:
It excels at providing solutions to the code and suggests the context based on the code.
Users can directly access visual studio and VSCode for help. - Copilot's code X has been trained with extensive data of code in various coding languages.
Technology Used: Open AI's latest Large language model, GPT-4.
Cost:
10$/month for individuals.
19$/month for businesses.
Replika was launched in 2017, even before chatgpt, as a tool for lonely people to have a championship. The CEO of Replika "Eugenia Kuyda", lost one of her friends, so she transmitted all her text to a bot is the inspiration for Replika. It has 10 million users worldwide.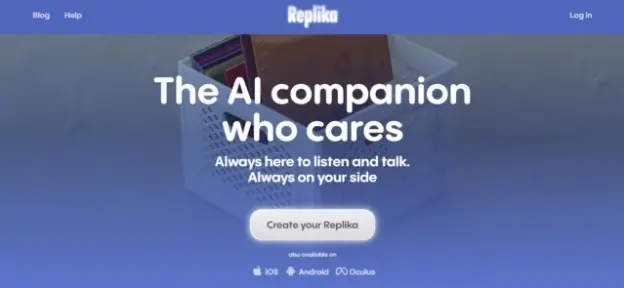 Let's dive into Replika's unique qualities:
We can start on replika by creating an avatar based on our preference, naming it and then start texting it.
Replika has a diary where it stores meaningful conversations for memory.
We can also modify the relationship status after each stage of unlocking the connection, like in a game.
Technology Used: Autoregressive GPT-3 language model
Cost:
The pro plan starts from $19.99/per month.
The lifespan plan is $299.99.
Chai was launched in 2021 and named after chat+AI. To start, install the app, create an account with a username and then you are ready to go with an avatar.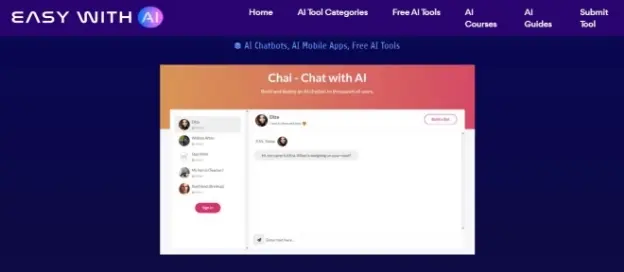 Let's dive into Chai AI's unique qualities:
We can chat with any persona ranging from anime to real-time exciting characters.
Chats can be saved and deleted anytime.
We can get a sneak peek of a character with their ratings on the profile.
We can also create our AI chatbot and train it with responses.
Cost:
70 free texts.
Premium Plan -$13.99/month (or) $134.99/year.
Poe stands for "Platform for open exploration", launched in 2023. It is an AI text generative standalone platform that responds instantly by chatting with different AI models.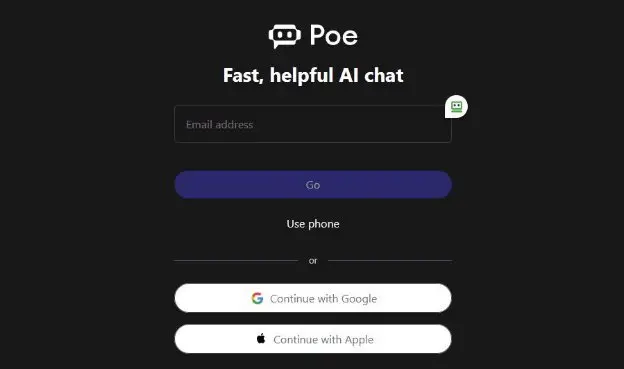 Let's dive into Quora Poe AI's unique qualities:
Poe was designed only for ios users but soon expected for Android.
It has many AI models to chat with, such as Sage, Claude, chatbot, and Dragonfly, where it limits its access to claude+ and GPT-4 alone.
Neatly categorized UI interface.
Technology Used: Based on Open AI and Anthropic models.
Cost: Currently free of charge.
Amazon launched the codewhisperer in April 2023. It is an AI code generative platform designed in an integrated development environment upskilled with billion lines of code from open source.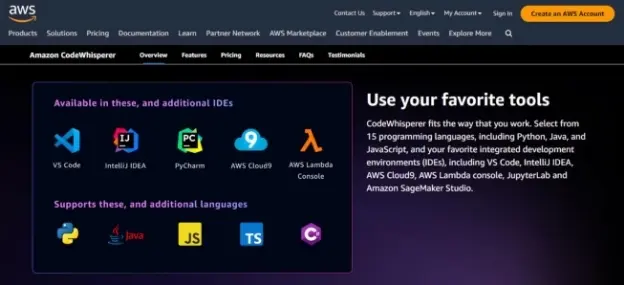 Let's dive into Amazon codewhisperer's unique qualities:
It helps the developers to complete the code with comments and the preceding code.
It includes many languages like Python, java, javascript, Typescript and Rust.
It is also integrated with visual studio code, AWS Lamda console and cloud9.
Technology Used: Large language model and machine learning.
Cost:
Free for a single user
Professionalists cost $19/month
Neeva developed its AI in 2019 as an ad-free search engine that combines with chatgpt AI models for a better experience. Snowflake, a cloud company, acquired Neeva to link it with all its products.

Let's dive into Neeva AI's unique qualities:
It can deeply track thousands and millions of pages and provide accurate responses with sources.
Cost:
3-month free trial
$4.95/month
Elicit is an AI research tool developed by "ought", a non-profit organization. It helps to finish the research by collecting data from various sources.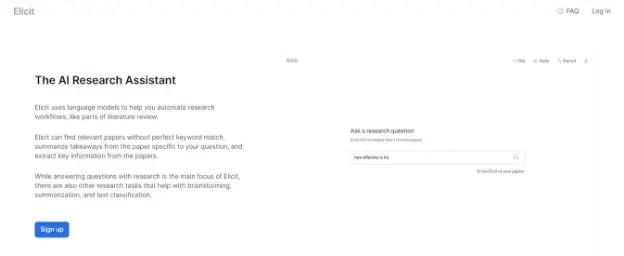 Let's dive into Elicit's unique qualities:
Elicit's main feature is a literature review, where you ask a query to the chatbot, which responds with related articles and documents.
It gives data at good speed and accuracy.
Technology Used: GPT-3 language model.
Cost: Free to use.
Google acquired Socratic and launched it as an educational AI chatbot in 2019. It acts as a resource AI for students and teachers.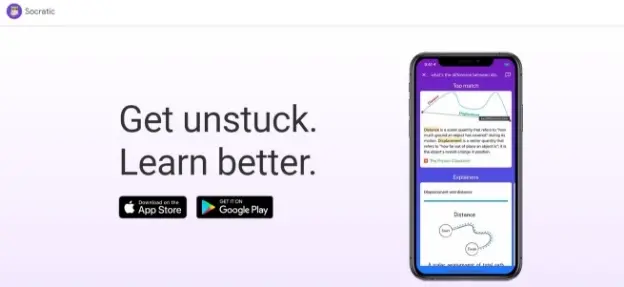 Let's dive into Socratic AI's unique qualities:
It assists students with their homework by scanning the worksheet and providing relevant answers.
It offers creative graphs and gifs to create fun.
Accessible on both IOS and Android.
Technology Used: Google AIs.
Cost: Free to use.
Microsoft launched DialoGPT in 2019 for a feel-good chat with AI. Even though many similar AI models are available, Multi-turn conversations form the firm basis of dialoGPT.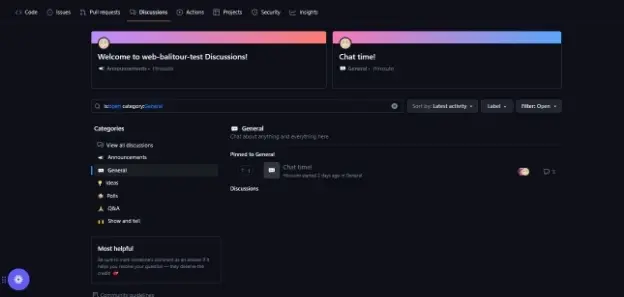 Let's dive into DialoGPT's unique qualities:
It is trained with multi-turn conversation data from Reddit dialogue threads from 2005-2017.
It responds in an energetic and supportive manner.
Technology Used: Autoregressive Language Model.
Cost: Free of charge.
Elsa, English Language Speech Assistant, was launched in 2015. It translates different native languages into English.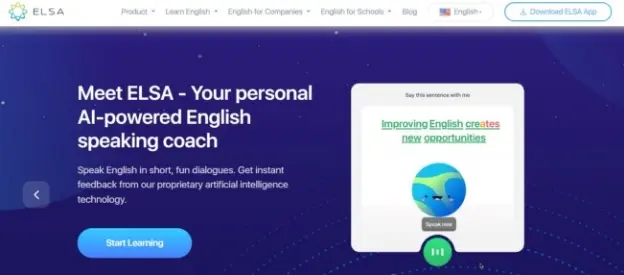 Let's dive into Elsa Speak's unique qualities:
It recognizes voice recordings with their accent and helps them to translate.
Provides lessons for performance improvement.
Track and monitor the progress by conducting assessments.
Technology Used: AI Algorithms.
Cost: The plan starts from $11.99/month with a 7-day free trial.
FAQs
Does Chatgpt have an app ?
Yes!! ChatGPT has an app in the play store for both Ios and Android.
How does an AI text generative tool work?
It utilizes algorithms and language models to process input and generate output as text.
Are AI text generative tools safe to use?
AI tools are safe if adequately trained to use and guarantee accuracy.
Whatis the difference between AI text generative tools and traditional language models?
Generative AI
Traditional AI
Generates new information based on its trained data. E.g., Chatgpt.

It works based on rules programmed to perform specific tasks.

E.g., Siri,Alexa.